Enjoying the Comic? Show Your Support!
Author's Notes:
She means well.
---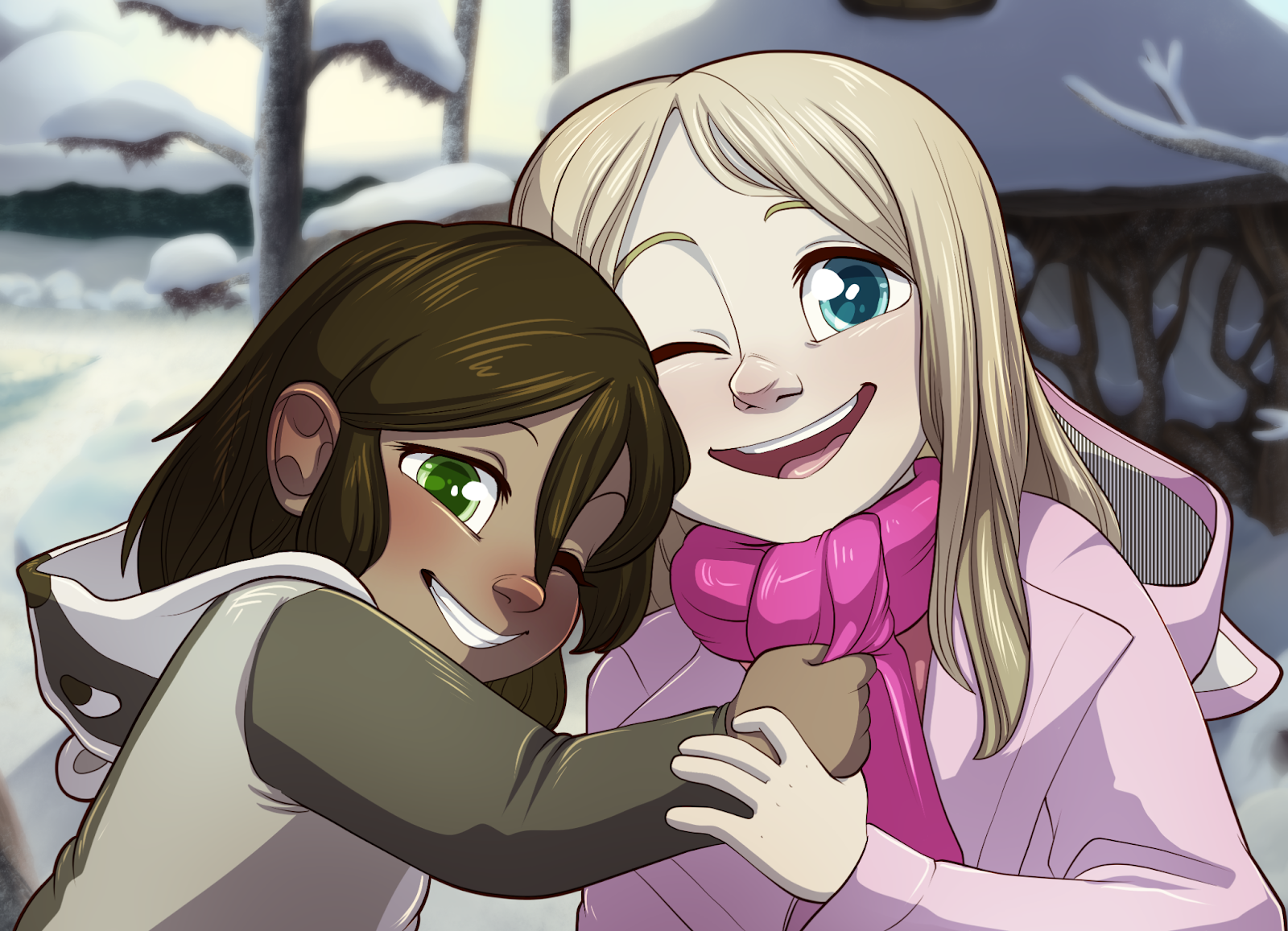 One Good Year for Anastasia
My friend's 6 year old daughter, whom I based Tamberlane on, has a fatal brain tumor and a prognosis of 1 year to live. I'm asking folks who love Tamberlane, if they're able, to throw a couple of dollars at their GoFundMe to give Anastasia a wonderful last year. Find out more here.
---
Transcript
TESS: What?
TESS: Belfry, could you please just go make sure the kids made it to school?
BELFRY: Right away, ma'am!
[SFX: plop]
BELFRY: OH MY GOSH MAMA TESS I'M SO SORRY
TESS: Just... go check up on the kids.
TESS: Quoi ?
TESS: Belfry, Peux-tu juste t'assurer que les enfants vont bien à l'école ?
BELFRY: Tout de suite madame !
BELFRY: Oh mon dieu Maman Tess, je suis tellement désolé
TESS: Juste...Va surveiller les enfants.

TESS: O quê?
TESS: Belfry, você por favor pode ir ver só se as crianças chegaram na escola?
BELFRY: É pra já, senhora!
[SFX: Sauda!]
[SFX: plop]
BELFRY: AI MEU PAI MAMÃE TESS ME DESCULPA
TESS: Só... vai ir checar as crianças.

Languages
Submit a Transcript