Author's Notes:
LIBARY GAMPA!
---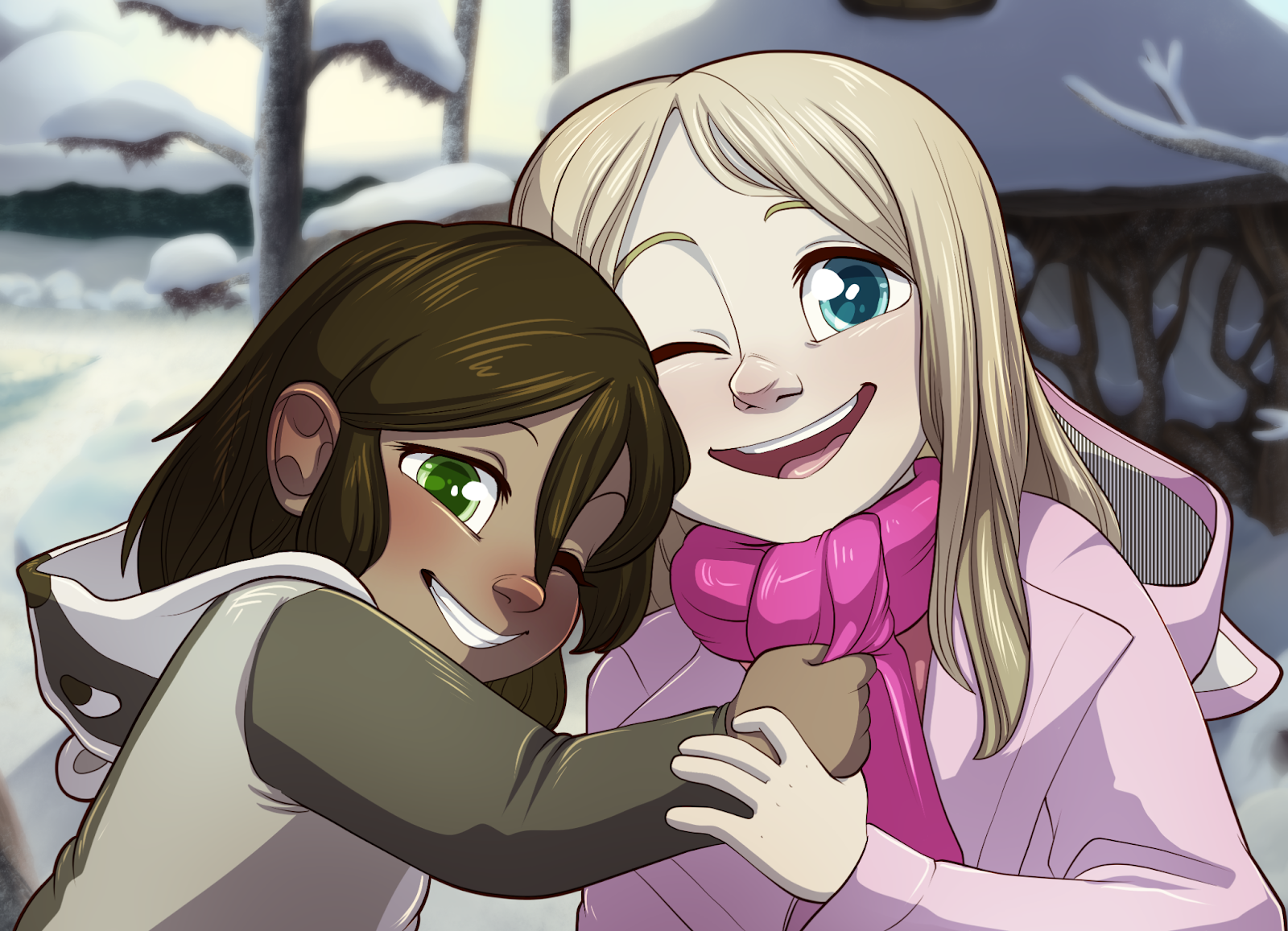 One Good Year for Anastasia
My friend's 6 year old daughter, whom I based Tamberlane on, has a fatal brain tumor and a prognosis of 1 year to live. I'm asking folks who love Tamberlane, if they're able, to throw a couple of dollars at their GoFundMe to give Anastasia a wonderful last year. Find out more here.
---
Transcript
JASON: Why, Avery! I must have been gone a while! How you've aged!
ANTHONY: Dad, that's not Mom! Did you hurt your eyes at sea?
PIPER: Yeah, that's Library Grampa!
JASON: My bad. How's it going, Claude?
OAKEWOOD: Eh. Could be worse.
PIPER: DAD!!!
JASON: What is it, princess?
PIPER: Did you go anywhere COOL??

JASON: Ué, Avery! Eu devo ter ficado fora por um tempo! Como você envelheceu!
ANTHONY: Pai, esse não é a mãe! Você machucou seus olhos no mar?
PIPER: É, esse é o vovô da biblioteca!
JASON: Erro meu. Como vai, Claude?
OAKEWOOD: Eh. Podia estar pior.
PIPER: PAI!!!
JASON: O quê foi, princesa?
PIPER: Você foi em algum lugar LEGAL??

Languages
Submit a Transcript