Author's Notes:
This page brought to you by the screaming match I had with my 4 year old niece when I was 13.
Also, poor Anthony. He just wants to learn about rocks, you guys. :(
---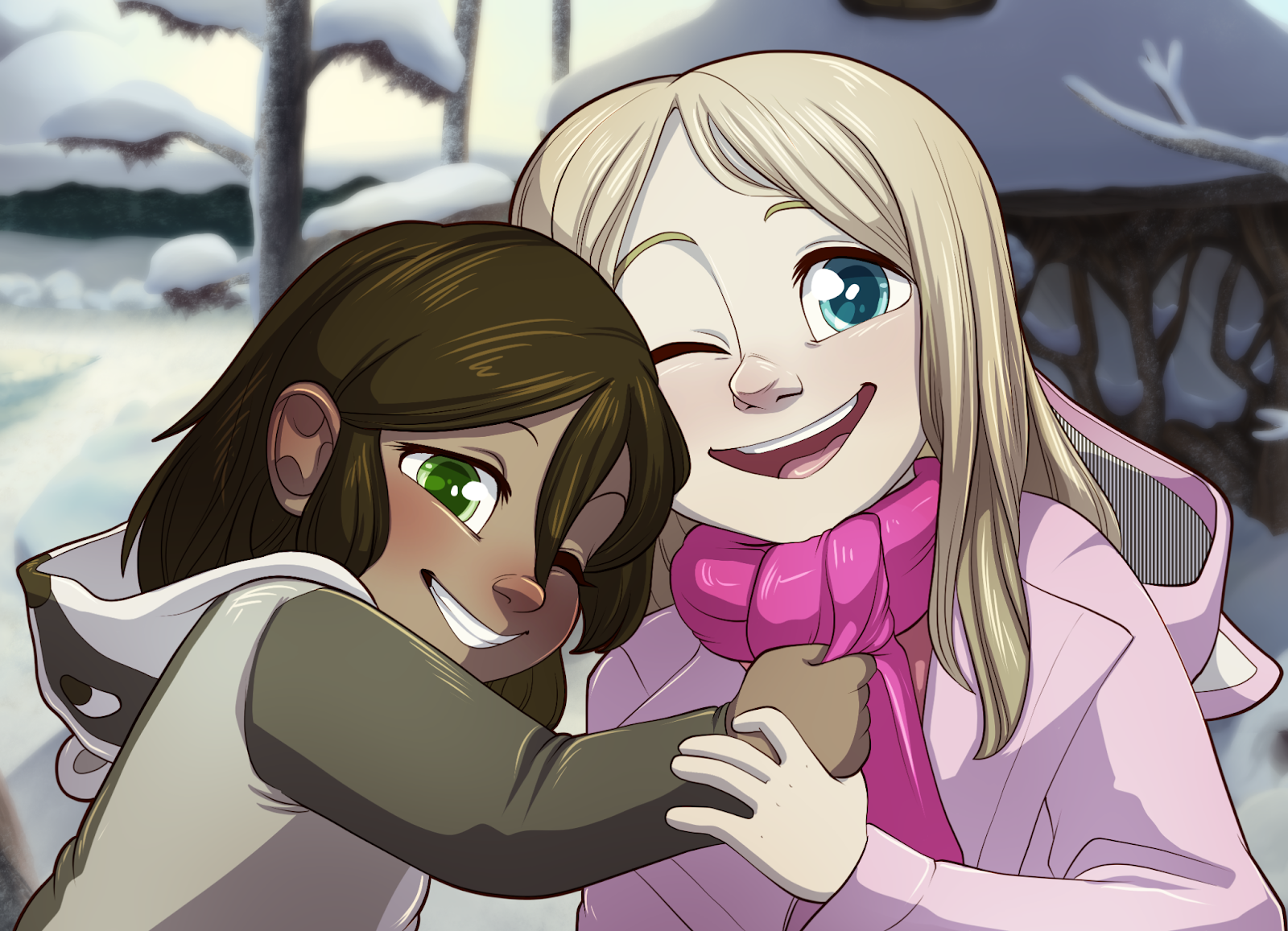 One Good Year for Anastasia
My friend's 6 year old daughter, whom I based Tamberlane on, has a fatal brain tumor and a prognosis of 1 year to live. I'm asking folks who love Tamberlane, if they're able, to throw a couple of dollars at their GoFundMe to give Anastasia a wonderful last year. Find out more here.
---
Transcript
PIPER: Never would have thought that the child of the two best pit fighters in all Silver Sage would be a big fat chicken!
ANTHONY: Piper, please!
BRIAR: I'm not scared! This is just STUPID!
PIPER: Oh, okay. I see now. Scaredy cat.
BRIAR: I'm not!!!
PIPER: Prove it.
ANTHONY: Please, can we go to school?
ANTHONY: We're learning about rocks today.
ANTHONY: I like rocks.
PIPER: Je n'aurais jamais pensé que la fille des deux meilleurs combattants de tout Silver Sage était une grosse poule mouillée!
ANTHONY: Piper, s'il-te-plaît!
BRIAR: Je n'ai pas peur! C'est juste stupide!
PIPER: Oh, okay. Je vois. Peureuse.
BRIAR: J'ai pas peur!!!
PIPER: Prouves-le.
ANTHONY: S'il-vous-plaît, on peut aller à l'école?
ANTHONY: Nous avons un cours sur les pierres aujourd'hui.
ANTHONY: J'aime les pierres.
PIPER: Nunca achei que a filha dos dois melhores lutadores de toda Silver Sage seria uma grande arregona!
ANTHONY: Piper, por favor!
BRIAR: Eu não estou com medo! Isso só é IDIOTA!
PIPER: Ah, beleza. Tô vendo. Cagona.
BRIAR: Eu não sou!
PIPER: Prova isso.
ANTHONY: Por favor, a gente pode ir pra escola?
ANTHONY: Vamos aprender sobre pedras hoje.
ANTHONY: Eu gosto de pedras.
Languages
Submit a Transcript