Author's Notes:
Byebye, Briar.
---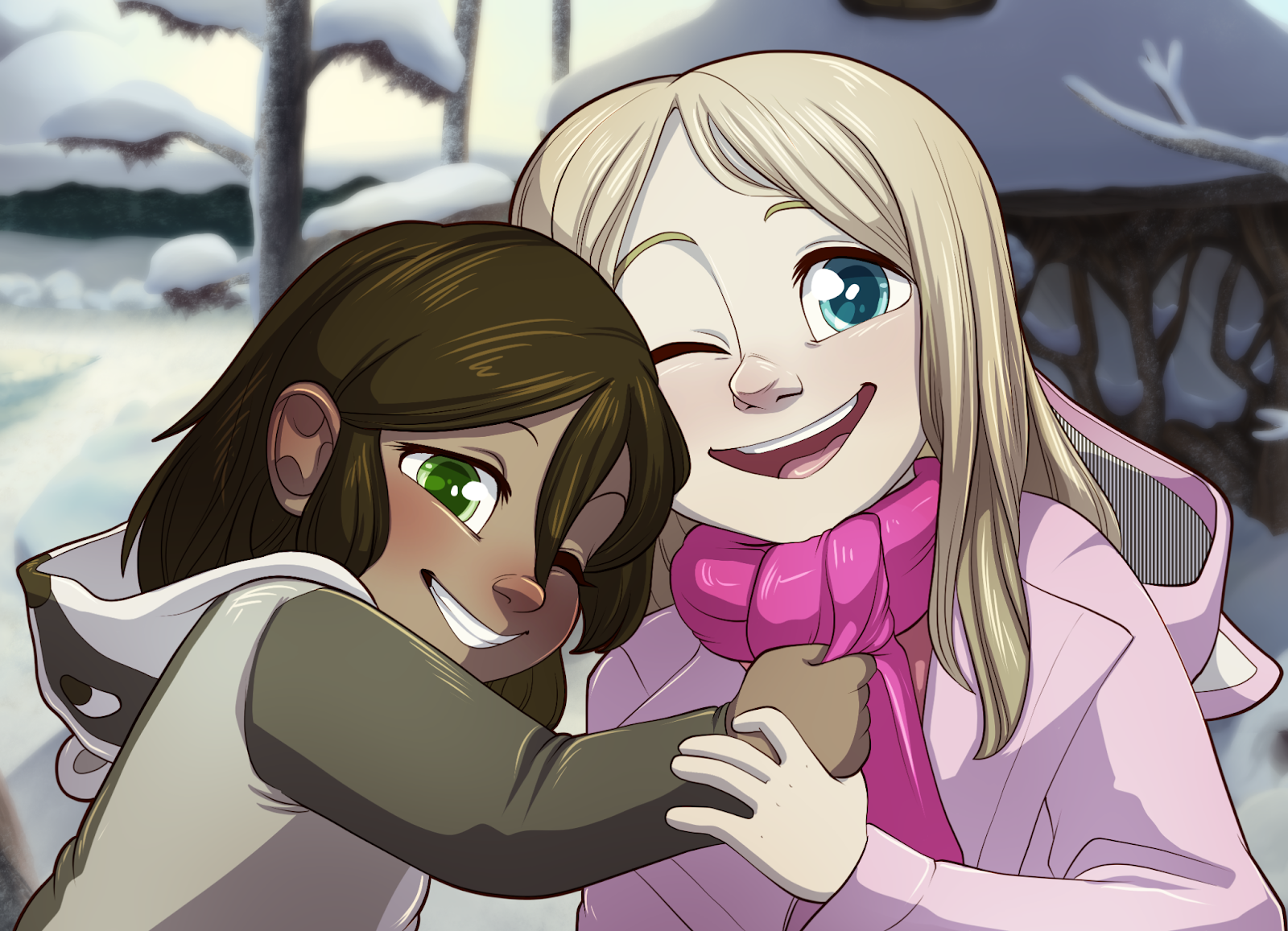 One Good Year for Anastasia
My friend's 6 year old daughter, whom I based Tamberlane on, has a fatal brain tumor and a prognosis of 1 year to live. I'm asking folks who love Tamberlane, if they're able, to throw a couple of dollars at their GoFundMe to give Anastasia a wonderful last year. Find out more here.
---
Transcript
OAKEWOOD: Well, someones's moody.
TAMBERLANE: Bye-bye, Briar!
BELFRY: I don't blame her.
BELFRY: It sounds like it's gotten rocky at home since I left.
BELFRY: I don't know. Perhaps I should apologize.
OAKEWOOD: And let that fussbudget win??
TAMBERLANE: Fuhbudgit!
OAKEWOOD: If you ask me, that fussy badger needs to learn that her kids have grown.
OAKEWOOD: And anyway, you know she'll tell you to put the kid back.
TAMBERLANE: Yeah!
BELFRY: I suppose you have a point.

OAKEWOOD: Bem, alguém está rabugento.
TAMBERLANE: Tchau-tchau, Briar!
BELFRY: Eu não culpo ela.
BELFRY: Parece que está difícil lá em casa desde que eu saí.
BELFRY: Sei lá. Talvez eu deveria me desculpar.
OAKEWOOD: E deixar aquela picuínha ganhar??
TAMBERLANE: Piguinha!
OAKEWOOD: Se você me perguntar, aquele texugo frescurento tem que aprender que as crianças dela cresceram.
OAKEWOOD: E de qualquer jeito, você sabe que ela vai te dizer pra botar a criança pra fora.
TAMBERLANE: É!
BELFRY: E acho que você tem um ponto.
Languages
Submit a Transcript