Author's Notes:
Whoops. Not too fond of Tam I guess!
---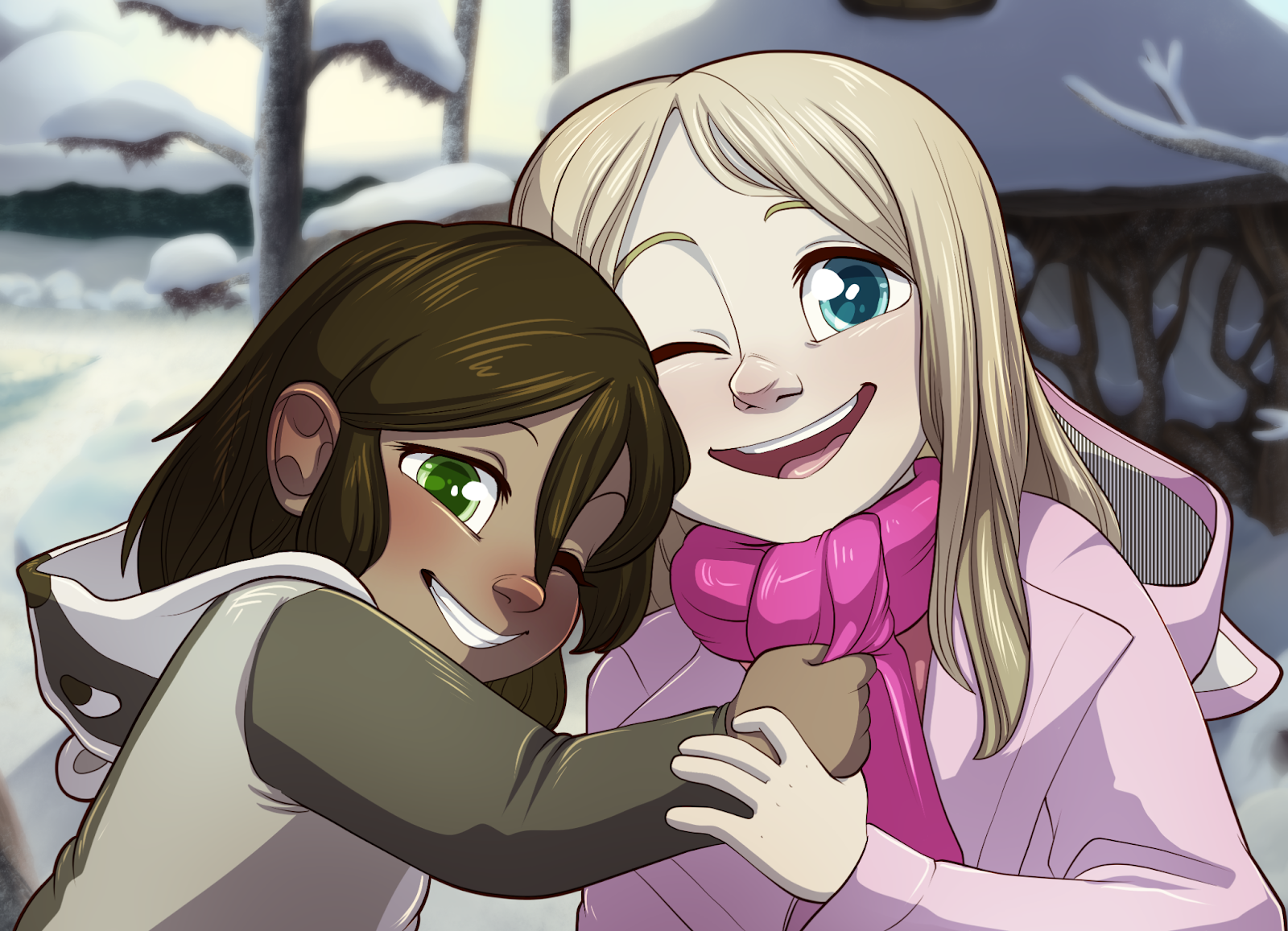 One Good Year for Anastasia
My friend's 6 year old daughter, whom I based Tamberlane on, has a fatal brain tumor and a prognosis of 1 year to live. I'm asking folks who love Tamberlane, if they're able, to throw a couple of dollars at their GoFundMe to give Anastasia a wonderful last year. Find out more here.
---
Transcript
BELFRY: Aaand...
BELFRY: Done! Here you go!
BRIAR: Thanks, Bel.
BELFRY: I'll see you at the festival, one way or another.
BELFRY: And we should have tea, soon!
OAKEWOOD: stop that.
BELFRY: Tamberlane should get to know her auntie!
TAMBERLANE: Eh?
BRIAR: Yeah. Okay.
BRIAR: I'll give this to Mum. See you at the festival, Belfry.

BELFRY: Eeeeeee...
BELFRY: Pronto! Aqui está!
BRIAR: Obrigada, Bel.
BELFRY: Eu vou te ver no festival, de uma forma ou outra.
BELFRY: E a gente deveria tomar chá, depois!
OAKEWOOD: para com isso.
BELFRY: A Tamberlane deveria conhecer a tia dela!
TAMBERLANE: Eh?
BRIAR: É. Ok.
BRIAR: Eu vou dar isso pra mãe. Te vejo no festival, Belfry.

Languages
Submit a Transcript