Author's Notes:
Bring it in, guys. Hug it out.
---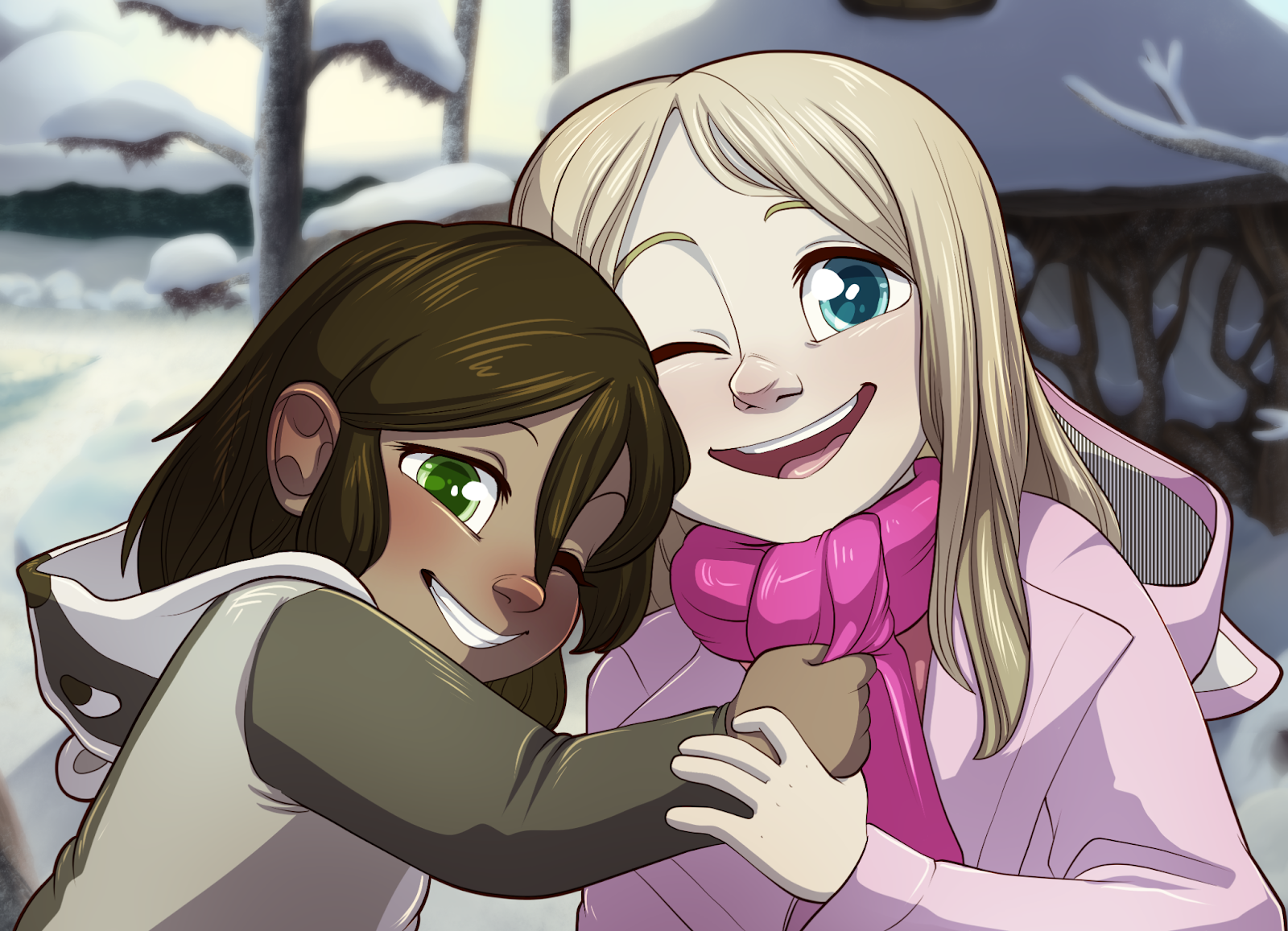 One Good Year for Anastasia
My friend's 6 year old daughter, whom I based Tamberlane on, has a fatal brain tumor and a prognosis of 1 year to live. I'm asking folks who love Tamberlane, if they're able, to throw a couple of dollars at their GoFundMe to give Anastasia a wonderful last year. Find out more here.
---
Transcript
BELFRY: No.
BELFRY: It's not fair that you're stuck in the middle, Bri.
BELFRY: But you can always visit me here if you need an escape!
BELFRY: But the fact is Mum started this, not me.
BELFRY: And I just can't be the first one to apologize this time.
BELFRY: She has to respect my boundnaries.
BELFRY: I have to think about Tamberlane. I'm so sorry, Bri.
BRIAR: It's okay. I just...
BRIAR: I miss you.
BELFRY: I miss you, too.

BELFRY: Não.
BELFRY: Não é justo que você tá no meio, Bri.
BELFRY: Mas você sempre pode vir me visitar aqui se precisar dar uma escapada!
BELFRY: Mas a verdade é que a mãe começou isso, não eu.
BELFRY: E eu não posso ser a primeira a me desculpar dessa vez.
BELFRY: Ela tem que respeitar meus limites.
BELFRY: Eu tenho que pensar sobrer a Tamberlane. Me desculpa, Bri.
BRIAR: Tá ok. Eu só...
BRIAR: Estou com saudade de você.
BELFRY: Eu estou com saudade você também.

Languages
Submit a Transcript