Author's Notes:
Aw, it sucks being in the middle of a spat like that. :/
---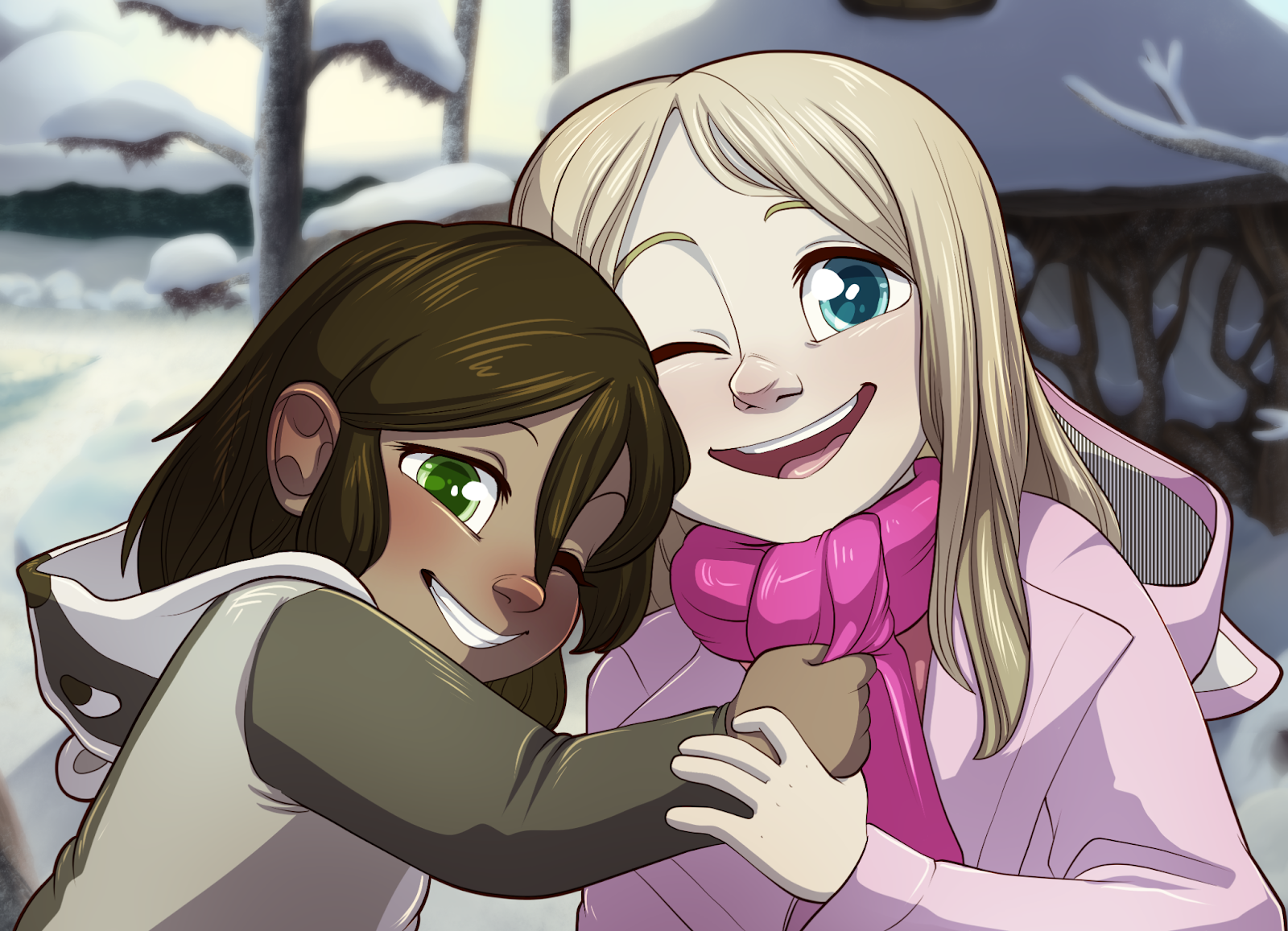 One Good Year for Anastasia
My friend's 6 year old daughter, whom I based Tamberlane on, has a fatal brain tumor and a prognosis of 1 year to live. I'm asking folks who love Tamberlane, if they're able, to throw a couple of dollars at their GoFundMe to give Anastasia a wonderful last year. Find out more here.
---
Transcript
BELFRY: What do you mean?
BRIAR: I mean...
BELFRY: Briar?
BRIAR: I mean this is tearing our family apart!
BRIAR: You and Mum aren't talking!
BRIAR: Mum and Dad are fighting over it!
BRIAR: AND I'M STUCK IN THE MIDDLE!
BRIAR: If you fancy yourself a mum, then great! Fine!
BRIAR: You do you!
BRIAR: But would you stop being so difficult?
BRIAR: Come home!

BELFRY: O que você quer dizer?
BRIAR: Eu quero dizer...
BELFRY: Briar?
BRIAR: Eu quero dizer que isso tá rasgando nossa família!
BRIAR: Você e a mãe não estão falando!
BRIAR: A mãe e o pai estão brigando por causa disso!
BRIAR: E EU TÔ PRESA NO MEIO!
BRIAR: Se você gosta de ser mãe, então ótimo! Beleza!
BRIAR: Faz o que você gosta!
BRIAR: Mas você poderia parar de ser tão difícil?
BRIAR: Vem pra casa!

Languages
Submit a Transcript