Author's Notes:
Whew!!! No more tears needed. I can be a benevolent writer sometimes.
Our Patreon just got a big revamp! If you enjoy Tamberlane and want to support its creation, I recommend checking it out!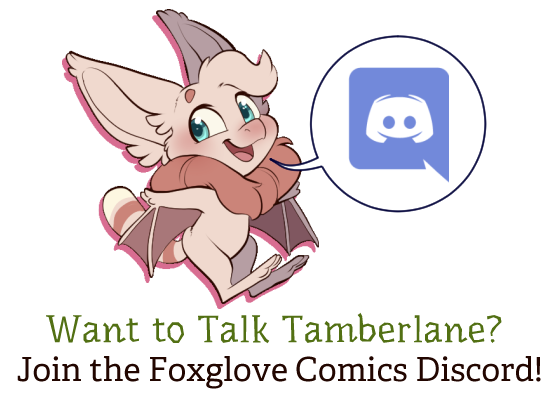 Transcript
TAMBERLANE: FUFFY!
BELFRY: Wait, come back!
BELFRY: Stop moving! I'm coming!
BELFRY: I've gotcha. I've gotcha.
HENRY: Looks like your accident paid off this time!
TAMBERLANE: FUFFY!
BELFRY: Halt, komm zurück!
BELFRY: Beweg dich nicht! Ich komme!
BELFRY: Ich hab dich! Ich hab dich!
HENRY: Sieht aus, als hätte sich dein Unfall diesmal gelohnt!
TAMBERLANE: FOFA!
BELFRY: Calma, volta aqui!
BELFRY: Para de se mexer! Eu tô indo!
BELFRY: Te peguei. Te peguei.
HENRY: Parece que seu acidente rendeu dessa vez!
Languages
Submit a Transcript