Author's Notes:
I'm sorry except I'm not sorry at all that this Chapter 2 is sorta full of Feels. But man, you have to have a place to work up from!
Hey guys, did you see Henry and Nora's cameo in Anaria??? OH MY GOSH. Check it out: https://anaria.dreamystar.net/comic/side-story-winters-light-page-9/
---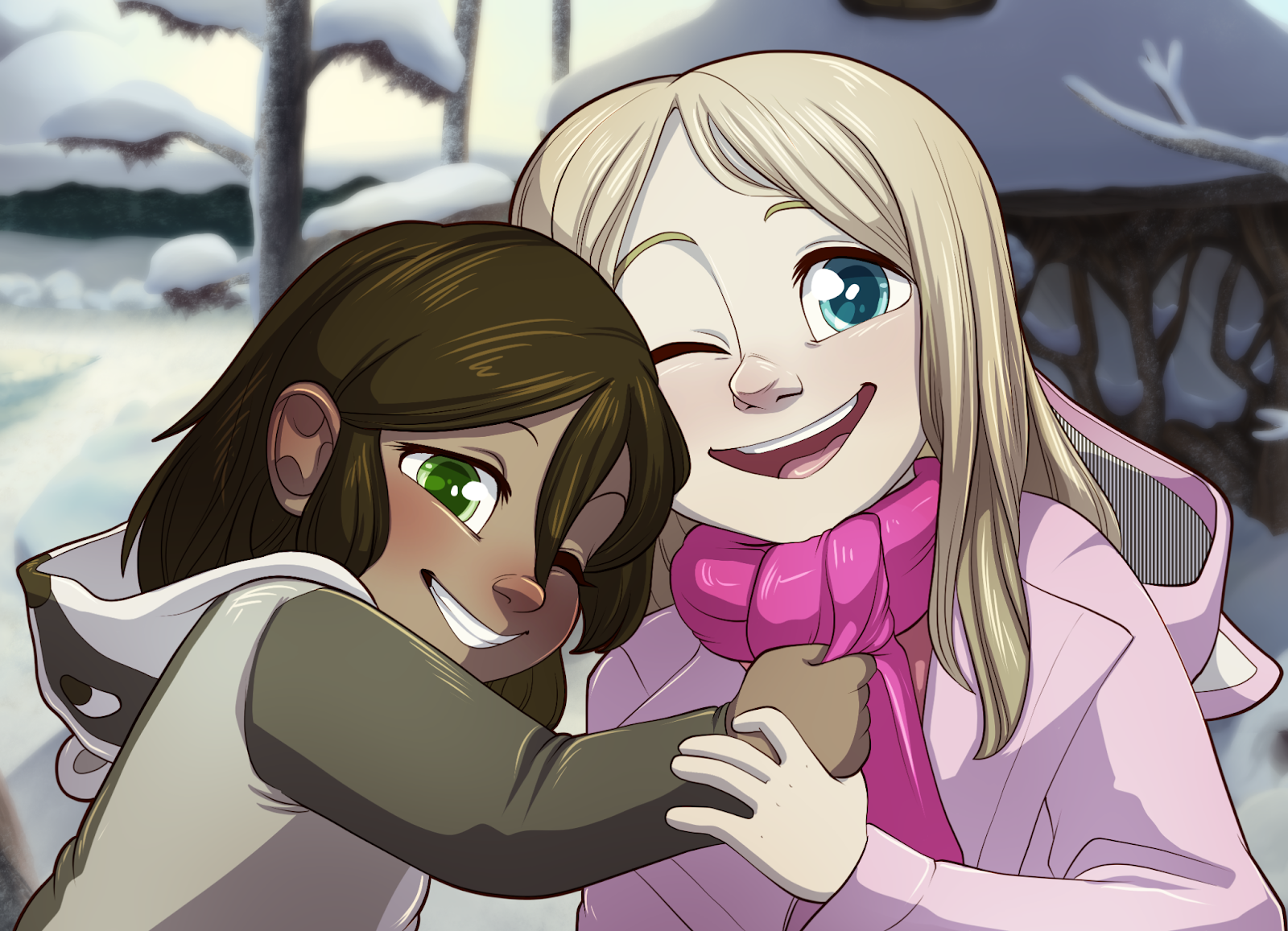 One Good Year for Anastasia
My friend's 6 year old daughter, whom I based Tamberlane on, has a fatal brain tumor and a prognosis of 1 year to live. I'm asking folks who love Tamberlane, if they're able, to throw a couple of dollars at their GoFundMe to give Anastasia a wonderful last year. Find out more here.
---
Transcript
BELFRY: ...I'm not cut out for this.
NORA: Belfry...
BELFRY: You can see it, I can see it... Everyone can see it!
BELFRY: I can't take care of another creature! I can barely take care of myself!
NORA: Belfry, calm down!
BELFRY: Yesterday, I forgot to wear oven mitts!!
BELFRY: WHO FORGETS OVEN MITTS?!

BELFRY: ...Eu não sirvo pra isso.
NORA: Belfry...
BELFRY: Você pode ver, eu posso ver... Todo mundo pode ver!
BELFRY: Eu não consigo tomar cuidado de outra criatura! Eu mal consigo tomar cuidado com mim mesma!
NORA: Belfry, calma!
BELFRY: Ontem, eu esqueci de usar luvas térmicas!!
BELFRY: QUEM ESQUECE LUVAS TÉRMICAS?!

Languages
Submit a Transcript