Author's Notes:
Never trust her! Also, happy belated Valentines Day, y'all!
---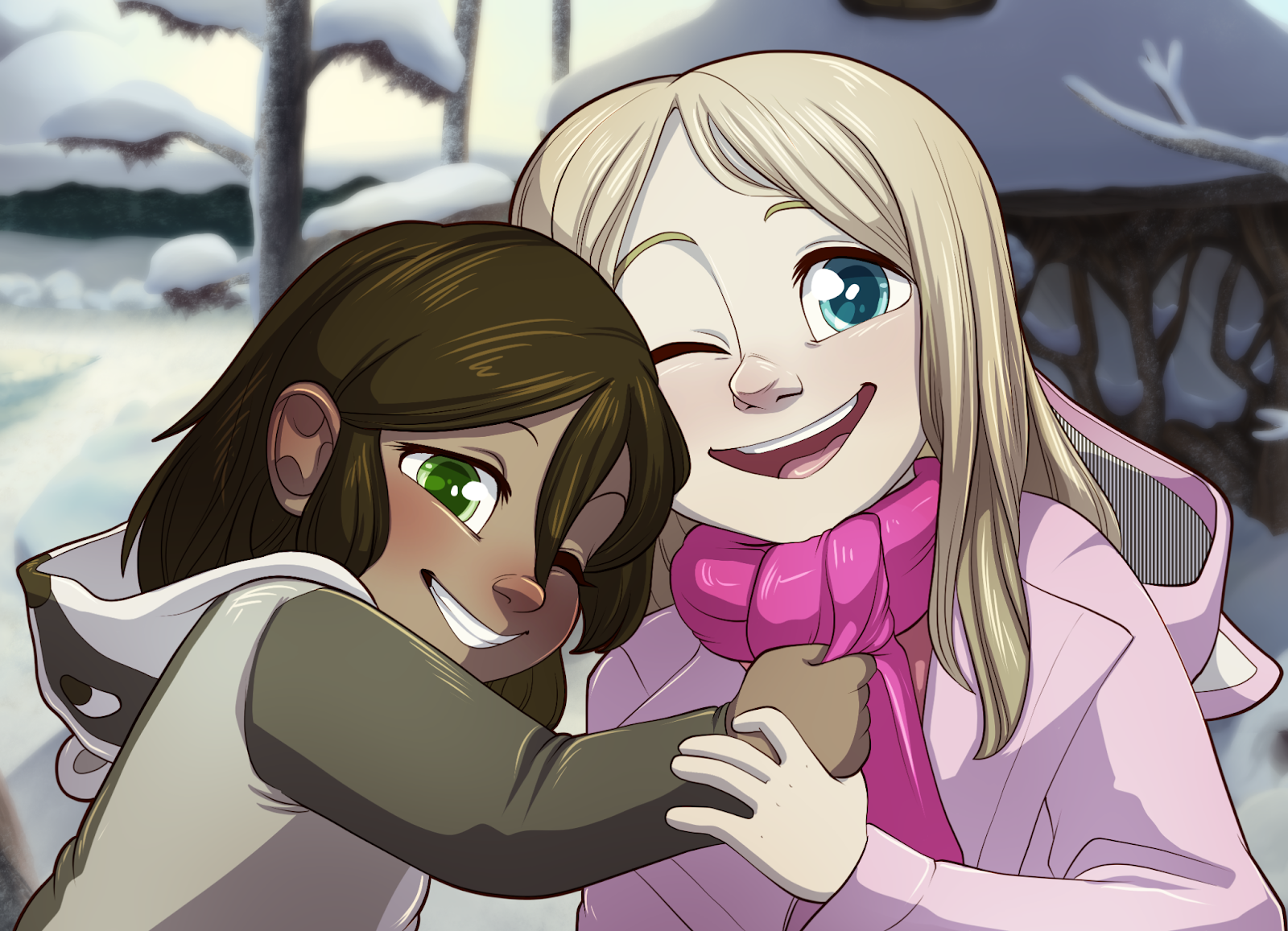 One Good Year for Anastasia
My friend's 6 year old daughter, whom I based Tamberlane on, has a fatal brain tumor and a prognosis of 1 year to live. I'm asking folks who love Tamberlane, if they're able, to throw a couple of dollars at their GoFundMe to give Anastasia a wonderful last year. Find out more here.
---
Transcript
PIPER: Now, I can't help but notice that you're attempting to teach it how to walk.
PIPER: Rest assured, I am the expert at teaching things how to walk.
PENNY: R...really?
PIPER: Would I lie? Follow me.
PENNY: W-wait, what's wrong with Anthony?
PIPER: Heatstroke.
PIPER: Bem, eu não posso deixar de notar que você está tentando ensinar ela a andar.
PIPER: Não se preocupa, eu sou profissional em ensinar coisas a andar.
PENNY: R..realmente?
PIPER: Eu mentiria? Me segue.
PENNY: C-Calma, o quê tem de errado com o Anthony?
PIPER: Insolação.

Languages
Submit a Transcript