Author's Notes:
Never trust her! Also, happy belated Valentines Day, y'all!
Hey all! Most important news: on Friday, the comments and forum on this site are going to be taken down and discontinued. I don't have the energy to properly moderate and cultivate the space, so we're going to instead be directing folks to the Foxglove Comics Discord! It's a well-moderated space and there's lots of fans there to chat about new uploads with. Plus I and the team are much more active there! Secondly, we're revamping the Patreon Friday! You can read all about the changes and updates here but in short: some high-effort-low-value rewards are going away, commissions are getting refreshed, and we're aiming for a better life/work balance for me! We'll be doing the revamp live on Friday on our Twitch at 1pm PST. Go check it out -- and maybe pledge?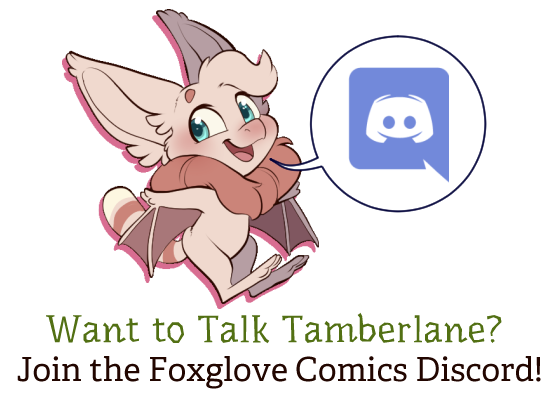 Transcript
PIPER: Now, I can't help but notice that you're attempting to teach it how to walk.
PIPER: Rest assured, I am the expert at teaching things how to walk.
PENNY: R...really?
PIPER: Would I lie? Follow me.
PENNY: W-wait, what's wrong with Anthony?
PIPER: Heatstroke.
PIPER: Nun, ich kam nicht umhin, mit anzusehen, wie du versuchst, ihm das Laufen beizubringen.
PIPER: Sei versichert, Ich bin DIE Expertin darin, das Laufen zu lehren.
PENNY: Wa...echt?
PIPER: Würd ich lügen? Folgt mir.
PENNY: W-warte, was ist denn mit Anthony?
PIPER: Hitzschlag.
PIPER: Bem, eu não posso deixar de notar que você está tentando ensinar ela a andar.
PIPER: Não se preocupa, eu sou profissional em ensinar coisas a andar.
PENNY: R..realmente?
PIPER: Eu mentiria? Me segue.
PENNY: C-Calma, o quê tem de errado com o Anthony?
PIPER: Insolação.
Languages
Submit a Transcript