Author's Notes:
Halfway to 100 pages! :D AND it's my birthday! Happy birthday to me!
Tamberlane is now going to go on Winter Break so I can build up my buffer again! The Kickstarter, the holidays, and a drive-by illness have depleted my stash of finished pages not QUITE entirely, but enough that I'd like the time to make sure there's enough in the pan to keep me going. Therefore, Tamberlane will return January 11!
But! If you just can't stay away from Tamberlane, you have some options! If you drop $1 on my Patreon, Tamberlane will resume January 4th for you, and for as long as you're supporting it, you'll get pages A WEEK early!
Still not enough? At $10 a month, you get to follow my private projects twitter where you get to see EVERY page AS it's made. Currently, I do believe my $10 patrons are 4 pages ahead and will be much further along by the time the public site starts up again!
Rest assured, this is no hiatus; I have no intention of stopping work on Tamberlane any time soon. This comic is my love and my life. I just want to make sure I also have time and energy to be with my family this holiday -- and for my birthday -- too!
See you guys soon!
Happy holidays, and thank you SO MUCH for reading this story! I'm so excited to bring you more!
---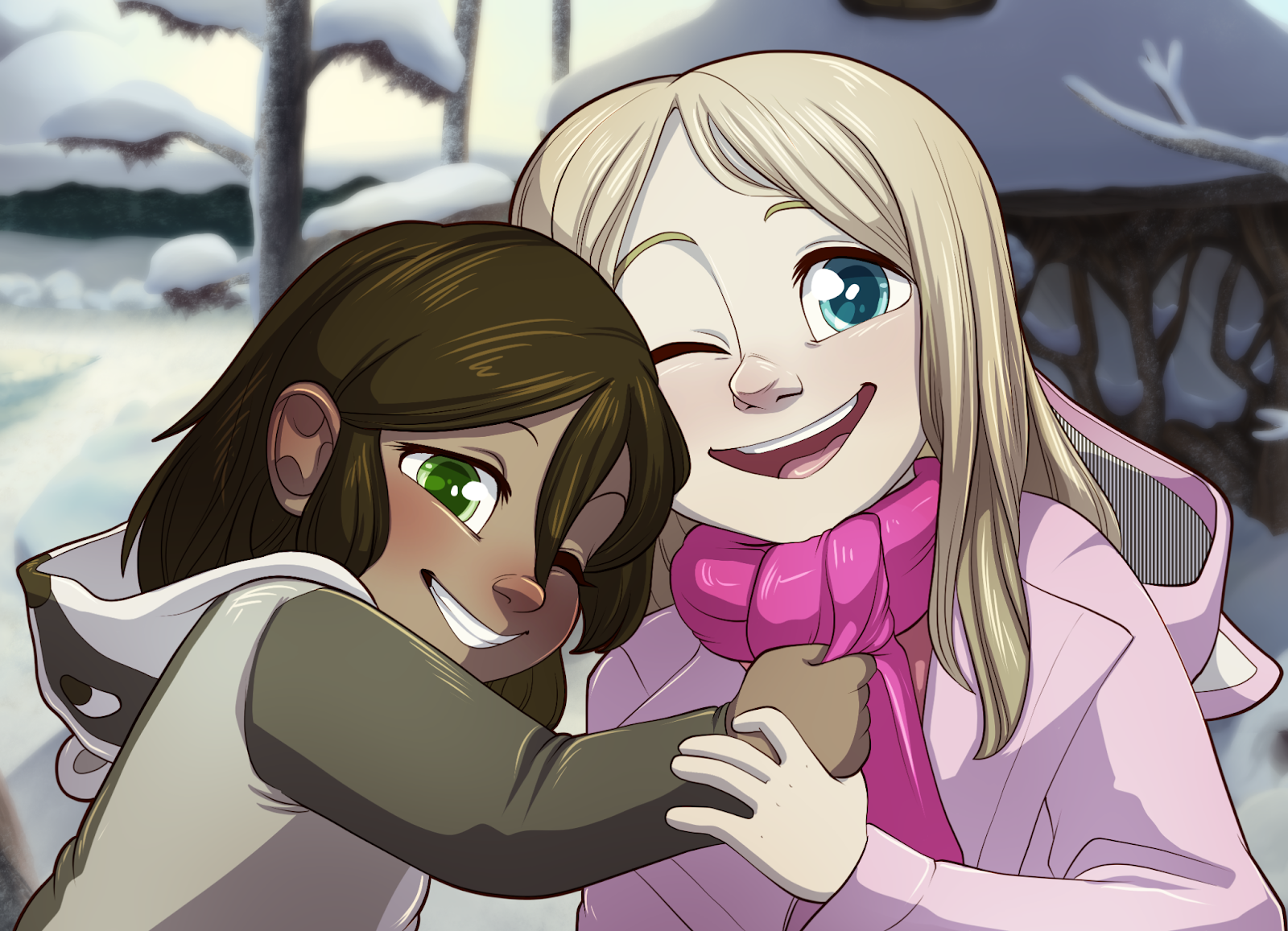 One Good Year for Anastasia
My friend's 6 year old daughter, whom I based Tamberlane on, has a fatal brain tumor and a prognosis of 1 year to live. I'm asking folks who love Tamberlane, if they're able, to throw a couple of dollars at their GoFundMe to give Anastasia a wonderful last year. Find out more here.
---
Transcript
OAKEWOOD: Honey in your tea?
BELFRY: Yes, please.
BELFRY: Thank you, Oakewood. You've really saved my life tonight.
OAKEWOOD: Bah.
BELFRY: I'm sorry you got stuck with me. You deserve someone better.
BELFRY: But I promise I'll do my very best to be a good mum.
BELFRY: ...for you...
BELFRY: ...my little girl...
OAKEWOOD: Mel no seu chá?
BELFRY: Sim, por favor.
BELFRY: Obrigada, Oakewood. Você realmente salvou minha vida essa noite.
OAKEWOOD: Bah.
BELFRY: Me desculpa que você está presa comigo. Você merece alguém melhor.
BELFRY: Mas eu prometo que vou dar meu melhor pra ser uma boa mãe.
BELFRY: ...pra você...
BELFRY: ...minha garotinha...

Languages
Submit a Transcript