Author's Notes:
Swamp Monster: the 63rd gender.
---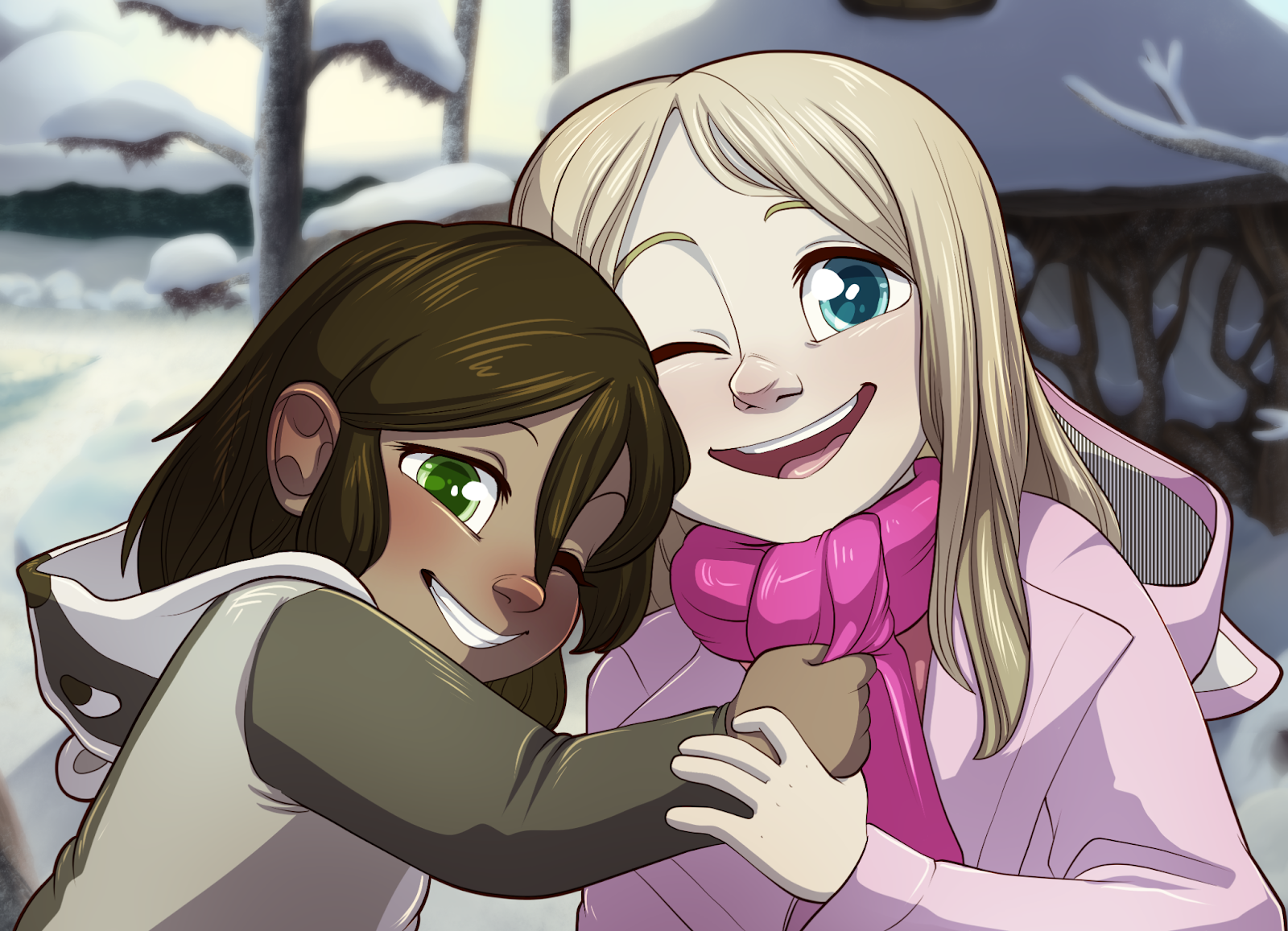 One Good Year for Anastasia
My friend's 6 year old daughter, whom I based Tamberlane on, has a fatal brain tumor and a prognosis of 1 year to live. I'm asking folks who love Tamberlane, if they're able, to throw a couple of dollars at their GoFundMe to give Anastasia a wonderful last year. Find out more here.
---
Transcript
OAKEWOOD: Don't forget you have to clean up the cub, as well.
BELFRY: I think it's a girl!
BELFRY: At least, it could be.
BELFRY: It has a vagina, anyway.
BELFRY: I think.
OAKEWOOD: Well, that'll do until we know otherwise.
OAKEWOOD: You know what this means, don't you?
OAKEWOOD: You have a daughter.
OAKEWOOD: A smelly, reeking, strange little daughter.
OAKEWOOD: Congratulations. It's a swamp monster.
OAKEWOOD: Não esquece que você tem que limpar o filhote, também.
BELFRY: Eu acho que é uma garota!
BELFRY: Pelo menos, poderia ser.
BELFRY: Tem uma vagina, de qualquer jeito.
BELFRY: Eu acho.
OAKEWOOD: Bem, isso vai servir enquanto não sabemos de outro jeito.
OAKEWOOD: Você sabe o quê isso significa, não?
OAKEWOOD: Você tem uma filha.
OAKEWOOD: Uma filinha fedorenta, fétida, e estranha.
OAKEWOOD: Parabéns. É um monstro do pântano.

Languages
Submit a Transcript