Author's Notes:
Look what you signed up for! :D
---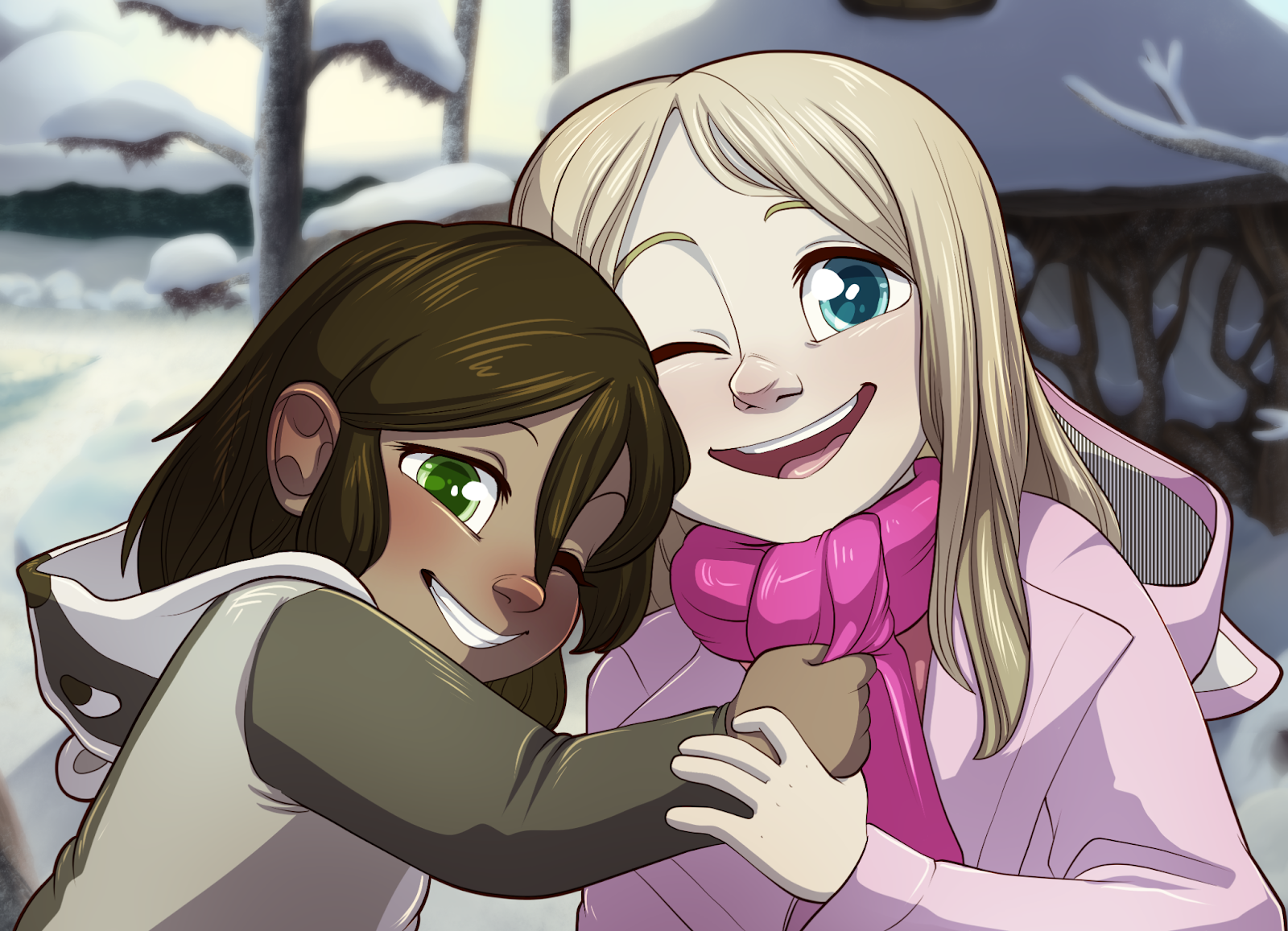 One Good Year for Anastasia
My friend's 6 year old daughter, whom I based Tamberlane on, has a fatal brain tumor and a prognosis of 1 year to live. I'm asking folks who love Tamberlane, if they're able, to throw a couple of dollars at their GoFundMe to give Anastasia a wonderful last year. Find out more here.
---
Transcript
OAKEWOOD: Let me guess. It's messed up.
BELFRY: um...
OAKEWOOD: Mrrgh.
OAKEWOOD: It needed to be reorganized anyway.
BELFRY: Sorry.
OAKEWOOD: Well, you brought the supplies. Now change its nappy.
BELFRY: But I don't know how!
OAKEWOOD: You take off the dirty one and put on a clean one.
OAKEWOOD: It's not that hard.
[SFX: unfold?]
[SFX: UrP]
OAKEWOOD: Deixa eu adivinhar. Tá bagunçado.
BELFRY: ã...
OAKEWOOD: Mrrgh.
OAKEWOOD: Ele precisava ser reorganizado de quaquer forma.
BELFRY: Desculpa.
OAKEWOOD: Bem, você trouxe os suprimentos. Agora troca a fralda dele.
BELFRY: Mas eu não sei como!
OAKEWOOD: Você tira a suja e coloca uma limpa.
OAKEWOOD: Não é tão difícil.
[SFX: desdobra?]
[SFX: UrP]

Languages
Submit a Transcript