Author's Notes:
Oakewood makes a Good Point(tm).
---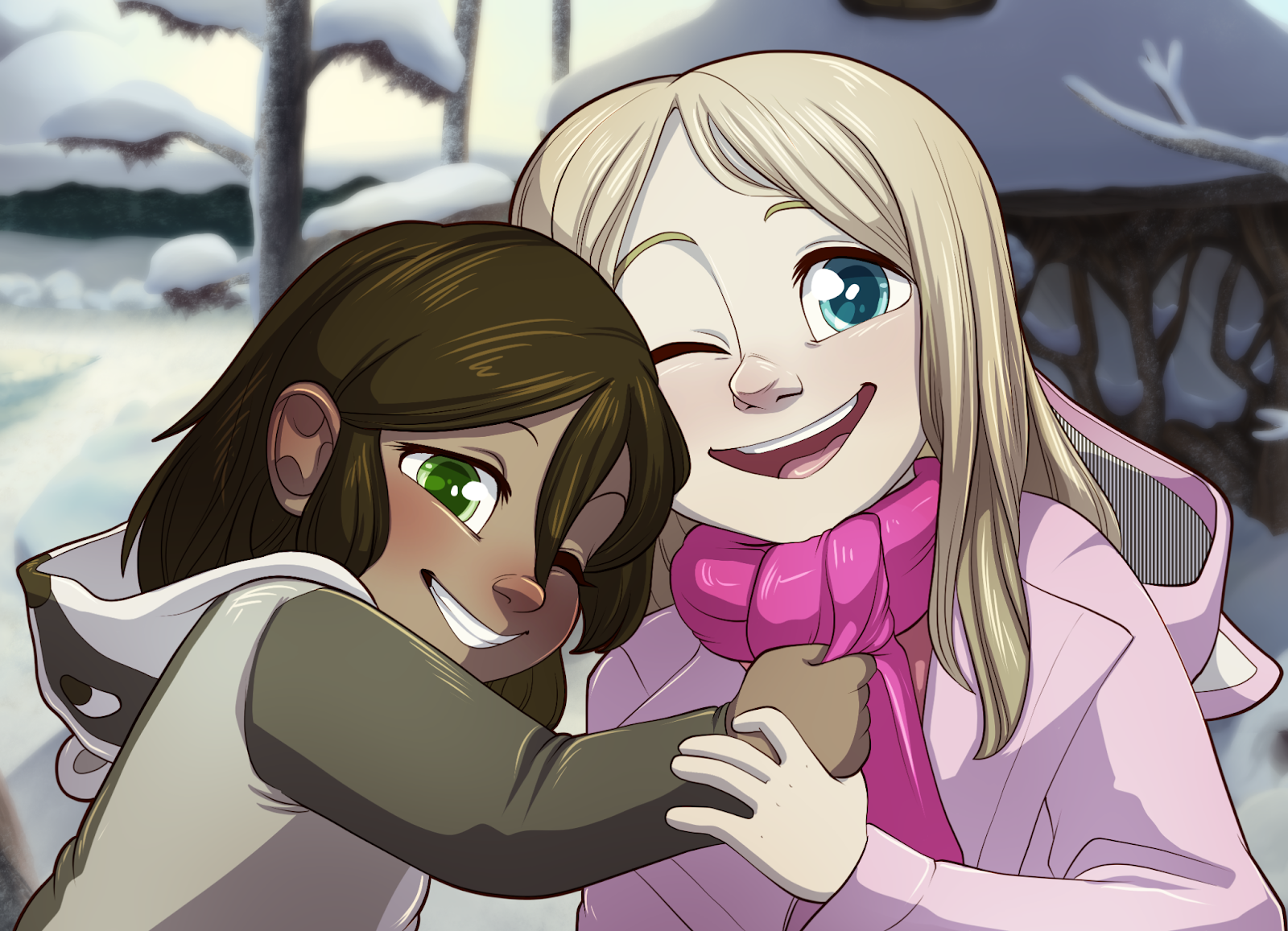 One Good Year for Anastasia
My friend's 6 year old daughter, whom I based Tamberlane on, has a fatal brain tumor and a prognosis of 1 year to live. I'm asking folks who love Tamberlane, if they're able, to throw a couple of dollars at their GoFundMe to give Anastasia a wonderful last year. Find out more here.
---
Transcript
OAKEWOOD: Alright, pull them up already.
HENRY: Oakewood? What are you doing here?
OAKEWOOD: Research. Now pull them up.
TESS: Ergh. Oakewood, listen.
OAKEWOOD: Yeah, yeah. Orphans, wild animals, I heard that crap already.
OAKEWOOD: Are you really going to fight this out in the rain while she's stuck in a hole in the ground?
TESS: Siiiiiggghhhh
TESS: Fiiiine.
TESS: You can take it home with you.
BELFRY: I DON'T NEED YOUR PERMISSION!
TESS: THIS ROPE SAYS YOU DO!!!
OAKEWOOD: Beleza, sobe eles de vez.
HENRY: Oakewood? O quê você está fazendo aqui?
OAKEWOOD: Pesquisa. Agora sobe eles.
TESS: Ergh. Oakewood, escuta.
OAKEWOOD: Tá, tá. Orfãos, animais selvagens, eu já ouvi essa besteira.
OAKEWOOD: Você realmente vai ficar brigando na chuva enquanto ela está presa em um buraco no chão?
TESS: Suspiiiiiro
TESS: Tá bom.
TESS: Você pode levar pra casa com você.
BELFRY: EU NÃO PRECISO DA SUA PERMISSÃO!
TESS: ESSA CORDA DIZ QUE VOCẼ PRECISA!!!

Languages
Submit a Transcript