Author's Notes:
Kira's not taking your shock very well! And no wonder... there are lives on the line!
Thanks to Ashley (Kira) and Marco (Jason) for their patron cameos!
Our Patreon just got a big revamp! If you enjoy Tamberlane and want to support its creation, I recommend checking it out!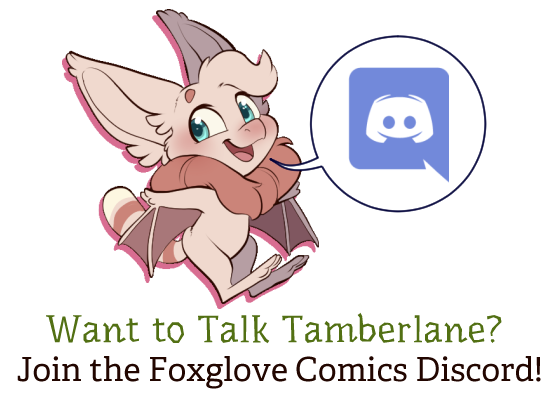 Transcript
BELFRY: WHAT DID YOU DO TO MY KIT?!
KIRA: N-nuffin'! I s-swear!
BELFRY: LIAR!
BELFRY: RUFFIAN!!
JASON: Belfry, what is wrong with you?!
JASON: We have enough kits in mortal peril!
JASON: Kira's going to lead us to Tamberlane.
JASON: Glare at me all you like, but do it while you're running!
JASON: Let's GO!
BELFRY: O QUE VOCÊ FEZ COM A MINHA FILHOTE?!
KIRA: N-nada! Eu j-juro!
BELFRY: MENTIROSA!
BELFRY: MALANDRA!!
JASON: Belfry, qual é seu problema?!
JASON: A gente já tem filhotes em perigo mortal o bastante!
JASON: A Kira vai trazer a gente para Tamberlane.
JASON: Pode olhar feio pra mim, mas corre enquanto isso!
JASON: VAMOS!
Languages
Submit a Transcript