Author's Notes:
Piper has so much experience in the hunt. Clearly.
Thank you Lauren for flatting this! And thank you to Lightfox Lowell (Artie and Hattie) for your patreon cameo loan!!
---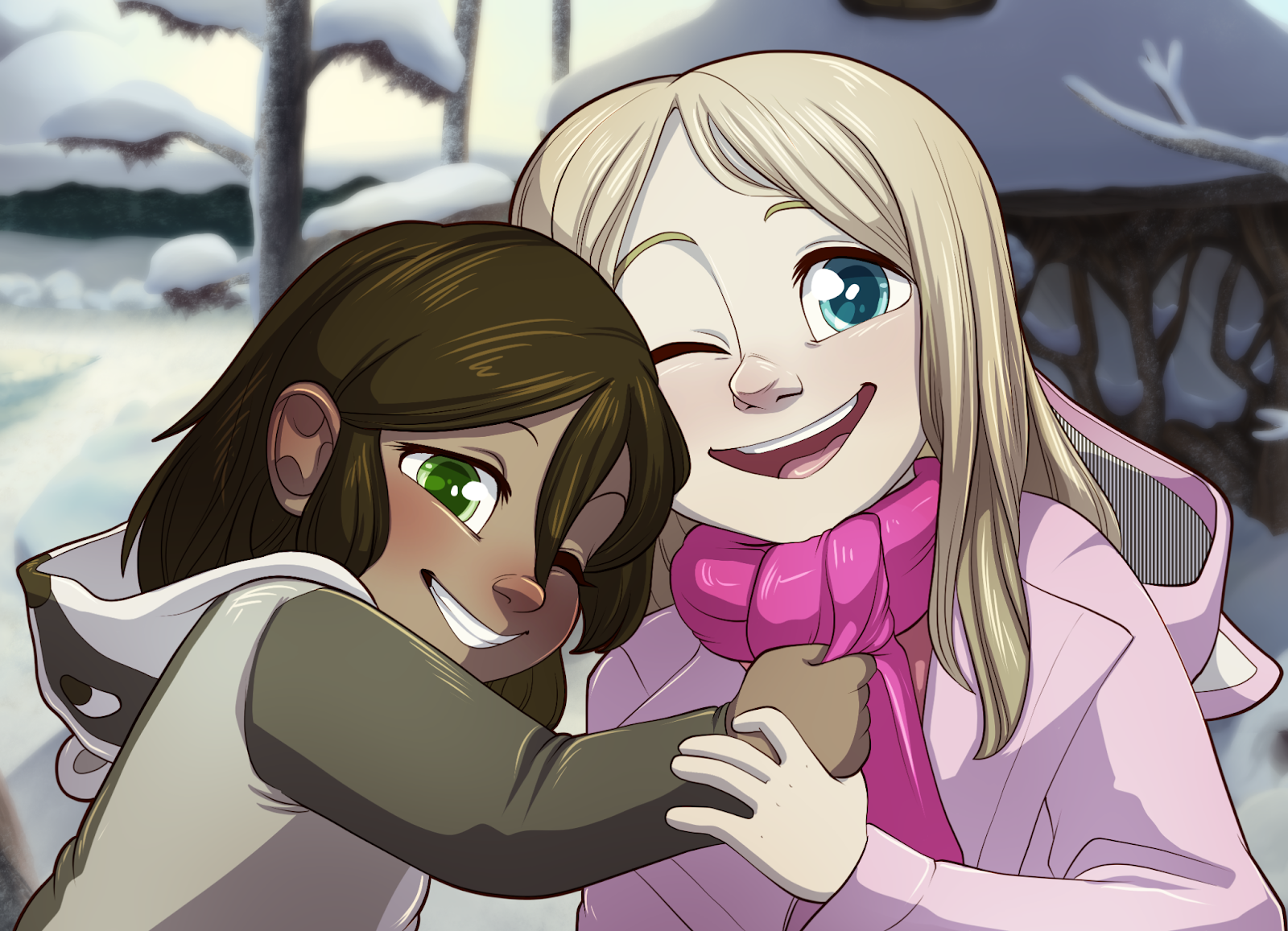 One Good Year for Anastasia
My friend's 6 year old daughter, whom I based Tamberlane on, has a fatal brain tumor and a prognosis of 1 year to live. I'm asking folks who love Tamberlane, if they're able, to throw a couple of dollars at their GoFundMe to give Anastasia a wonderful last year. Find out more here.
---
Transcript
PIPER: As a professional, I am the tippy-top expert in all things ghosty.
PIPER: After all, I did find that ghost!
ANTHONY: But, Piper, she's not a--
PIPER: Shut it, Anthony.
PIPER: If you value your lives...
PIPER: Nay! Your very sanity!
PIPER: You'll listen to me to the letter!

PIPER: Como uma profissional, eu sou a melhorsíssima especialista em todas coisas fantasmáticas.
PIPER: Afinal, fui eu que achei aquele fantasma!
ANTHONY: Mas, Piper, ela não é um--
PIPER: Cala a boca, Anthony.
PIPER: Se vocês valorizam suas vidas...
PIPER: Nem! Sua própria sanidade!
PIPER: Vocês vão me escutar até a última palavra!
Languages
Submit a Transcript