Author's Notes:
Welcome to Piper's Ghost Hunting Seminar! Under your seats, you'll find a pamphlet entitled GHOST HUNTING AND YOU
Thank you Knack for flatting this! And thank you to Lightfox Lowell (Artie and Hattie) for your patreon cameo loan!!
---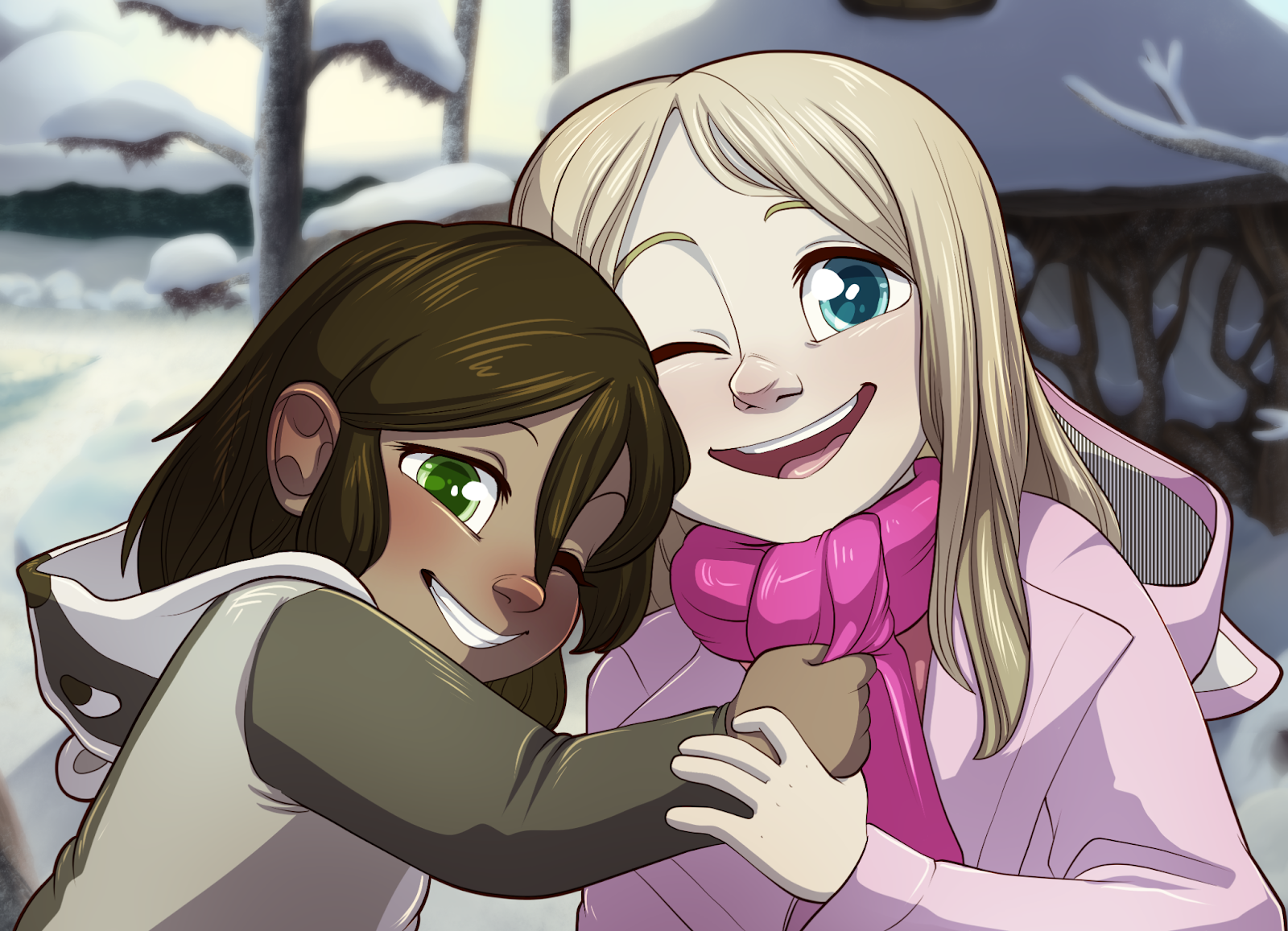 One Good Year for Anastasia
My friend's 6 year old daughter, whom I based Tamberlane on, has a fatal brain tumor and a prognosis of 1 year to live. I'm asking folks who love Tamberlane, if they're able, to throw a couple of dollars at their GoFundMe to give Anastasia a wonderful last year. Find out more here.
---
Transcript
PIPER: Okay, recruits! Here's what's gonna happen!
PIPER: As you know, when it comes to hunting ghosts, I am a professional!
PIPER: P-R-O-F-F-E-S-H-U-N-U-L.
PIPER: Professional!
ANTHONY: Piper, I think it's spelled wit--
PIPER: Shut it, Anthony.

PIPER: Beleza, recrutas! Aqui está o que vai acontecer!
PIPER: Como vocês sabem, quando se trata de caçar fantasmas, eu sou uma profissional!
PIPER: P-R-O-F-I-S-I-O-N-A-U.
PIPER: Profissional!
ANTHONY: Piper, eu acho que se escreve--
PIPER: Calado, Anthony.
Languages
Submit a Transcript