Author's Notes:
Good job, Belfry. You're doing fine.
---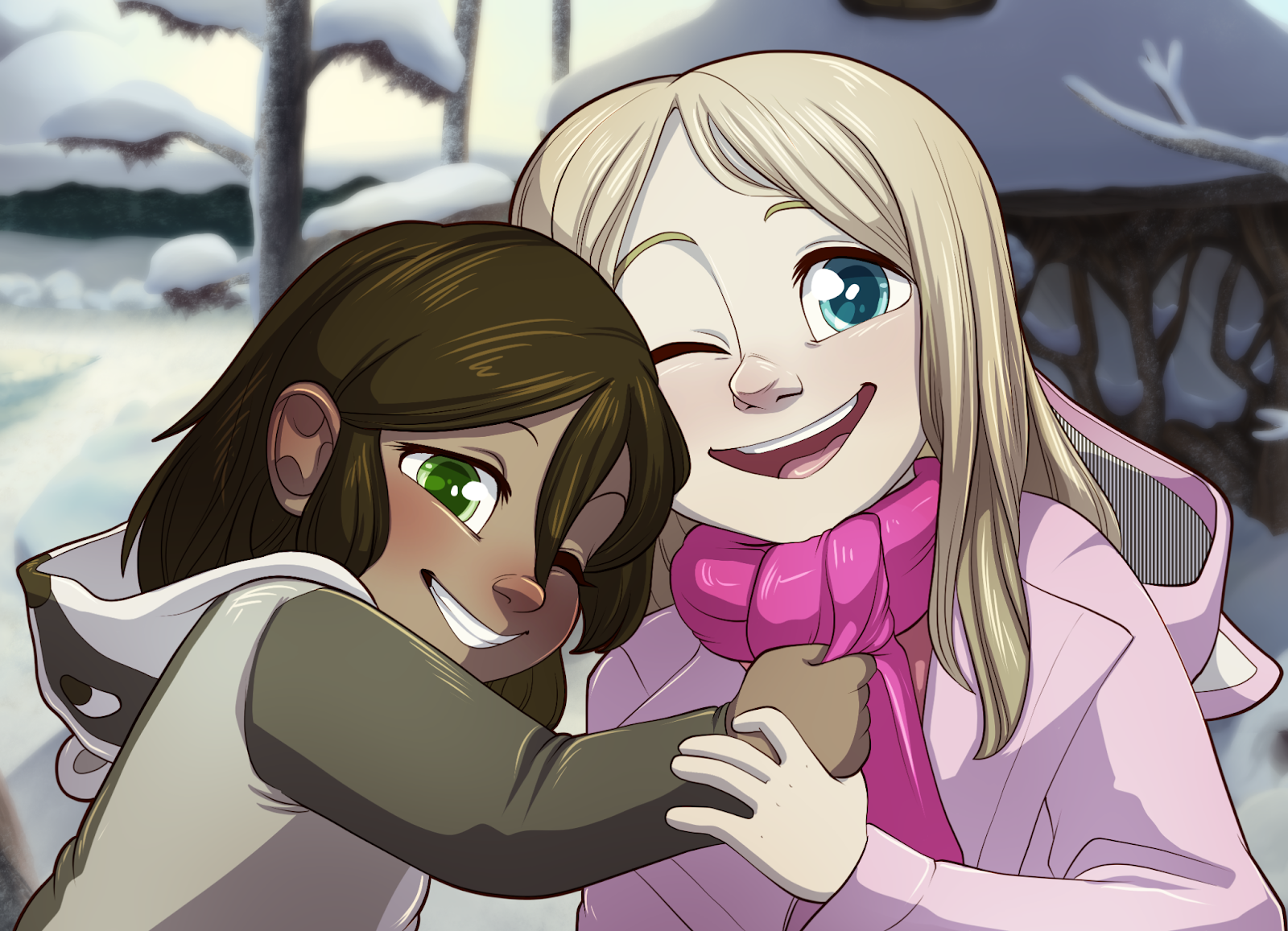 One Good Year for Anastasia
My friend's 6 year old daughter, whom I based Tamberlane on, has a fatal brain tumor and a prognosis of 1 year to live. I'm asking folks who love Tamberlane, if they're able, to throw a couple of dollars at their GoFundMe to give Anastasia a wonderful last year. Find out more here.
---
Transcript
TAMBERLANE: If I am from Abroad... do I have Taint too?
BELFRY: Oh, honey, no-
TAMBERLANE: Did I Taint everyone? Did I do bad??
BELFRY: No. Absolutely not.
BELFRY: You saw the book. If you were Tainted, you'd look like a monster, right?
BELFRY: You're no monster.
BELFRY: You're my Tamberlane.
TAMBERLANE: Se eu sou do Exterior... eu sou Manchada também?
BELFRY: Oh, doce, não-
TAMBERLANE: Eu manchei todo mundo? Eu fiz mal??
BELFRY: Não. Absolutamente não.
BELFRY: Você viu o livro. Se você fosse Manchada, você pareceria com um monstro, certo?
BELFRY: Você não é nenhum monstro.
BELFRY: Você é minha Tamberlane.

Languages
Submit a Transcript