Author's Notes:
Story time! Story time!!
I know if MY mom had a fluffy ruff, I would be divebombing into it for snuggles, too!
---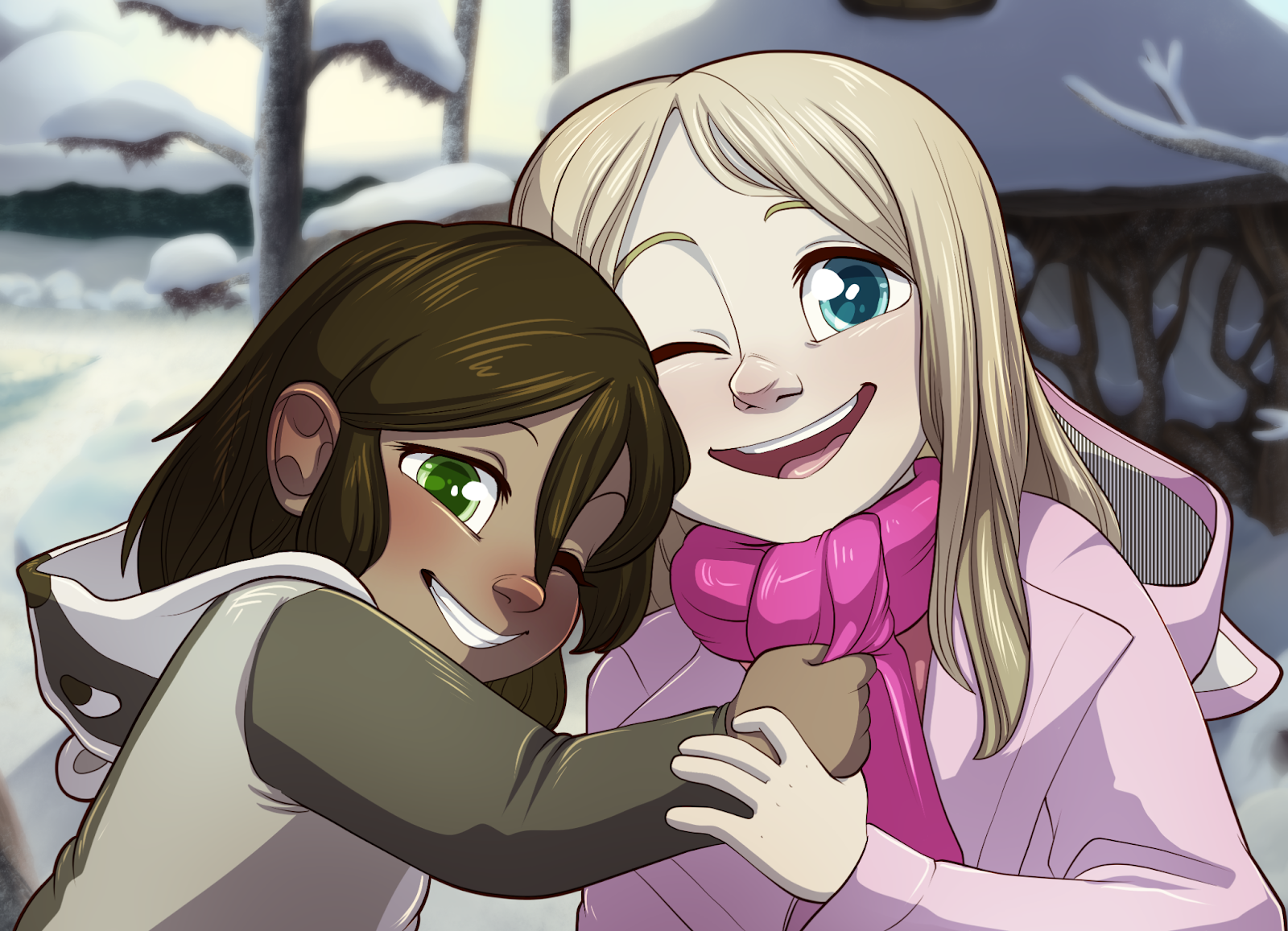 One Good Year for Anastasia
My friend's 6 year old daughter, whom I based Tamberlane on, has a fatal brain tumor and a prognosis of 1 year to live. I'm asking folks who love Tamberlane, if they're able, to throw a couple of dollars at their GoFundMe to give Anastasia a wonderful last year. Find out more here.
---
Transcript
BELFRY: I don't think that's how you're supposed to get into bed, missy!
TAMBERLANE: I wanna!
BELFRY: Well, I'm not reading to your bum, so you'd better get up here if you want a story!
TAMBERLANE: Okay!
BELFRY: Oof! Settle down you!
SFX: FOOMF
BELFRY: What book do you want to read? Ivan Saves the Town? Or I'll Love You Forever?
TAMBERLANE: Ivan Saves the Town!
BELFRY: Ivan Saves the Town it is, then. Cozy up.
BELFRY: "Ivan was a little mole who lived in the little town of Sunset Acres with his two papas, Garret and Tom…"
BELFRY: Eu não acho que é assim que você deve entrar na cama, senhorita!
TAMBERLANE: Eu quero!
BELFRY: Bem, eu não estou lendo pro seu bumbum, então é melhor você subir aqui se você quer uma história!
TAMBERLANE: Ok!
BELFRY: Oof! Se aquieta!
SFX: FOOMF
BELFRY: Qual livro você quer ler? Ivan Salva a Cidade? Ou Vou Te Amar Pra Sempre?
TAMBERLANE: Ivan Salva a Cidade!
BELFRY: Ivan Salva a Cidade é, então. Se aconchega.
BELFRY: "Ivan era uma pequena toupeira que vivia na pequena cidade de Sunset Acres com seus dois papais, Garret e Tom…"

Languages
Submit a Transcript