Author's Notes:
Some things are not meant for kiddo ears!
Our Patreon just got a big revamp! If you enjoy Tamberlane and want to support its creation, I recommend checking it out!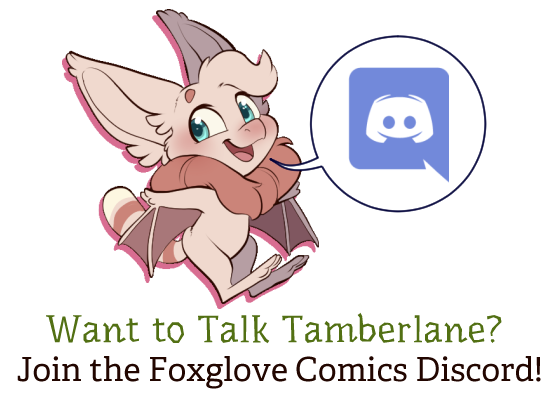 Transcript
AVERY: Someone needs to teach that little punk a lesson!
BELFRY: AVERY!
AVERY: A lesson in..Friendship! And kindness!
TAMBERLANE: I tried!
TAMBERLANE: But he didn't want a help.
AVERY: Jemand muss diesem Bengel eine Lektion erteilen!
BELFRY: AVERY!
AVERY: Eine Lektion über...Freundschaft! Und Nettsein!
TAMBERLANE: Ich habs versucht!
TAMBERLANE: Aber er wollt nicht Hilfe.
AVERY: Alguém precisa dar uma lição pra aquele valentão!
BELFRY: AVERY!
AVERY: Uma lição sobre..Amizade! E generosidade!
TAMBERLANE: Eu tentei!
TAMBERLANE: Mas ele não queria uma ajuda.
Languages
Submit a Transcript