Author's Notes:
And we return! Thank you so much for your patience. I know a lot of folks missed the comic while I was away but I had a lot of things to sort out between health and personal stuff. I'm feeling better and I'm ready to get back to things! Enjoy!
Look who's here! The P-Gang: Parsley, Parker, and Penny! And also a physical altercation! Oh boy oh boy.
Special thanks to patrons Chaon for Cur, Ashley Nichols for Kira, and Jonas for Jonas! Thanks for letting me use your babies!
Our Patreon just got a big revamp! If you enjoy Tamberlane and want to support its creation, I recommend checking it out!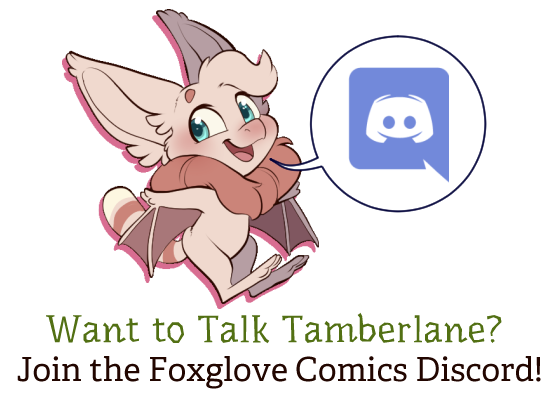 Transcript
PARSLEY: Oi, what's happened with you, Marie, luv?
MARIE: PARSLEY!!
MARIE: Parsley, Mr Jentzen quit!!!
PARSLEY: He what??
CUR: Ey, he didn' quit! He were fired!
PARSLEY: And it's all this mudsucker's fault!
PARSLEY: Oi, was ist mit dir passiert, Marie?
MARIE: PARSLEY!!
MARIE: Parsley, Mr Jentzen hat gekündigt!!!
PARSLEY: Er hat was??
CUR: Ey, er hat nich gekündigt! Er wurde gefeuert!
PARSLEY: Und das nur wegen diesem Drecksgesicht!
PARSLEY: Aí, o que aconteceu com ti, Marie, meu bem?
MARIE: PARSLEY!!
MARIE: Parsley, o Sr Jentzen se demitiu!!!
PARSLEY: Ele o quê??
CUR: Aí, ele num se demitiu! Ele foi demitido!
PARSLEY: E é tudo culpa dessa desgraça!
Парсли: Эй, Мари, что стряслось?
Мари: ПАРСЛИ!!
Мари: Парсли, Мистер Дженцен уволился!!!
Парсли: Он ЧТО??
Кур: Никуда он не "уволился"! Его УВОЛИЛИ!
Кур: И всё из-за этой лысой засранки!
Languages
Submit a Transcript