Author's Notes:
Hmm..
Nothing special about today's composition, Enjoy the corgs! :D
---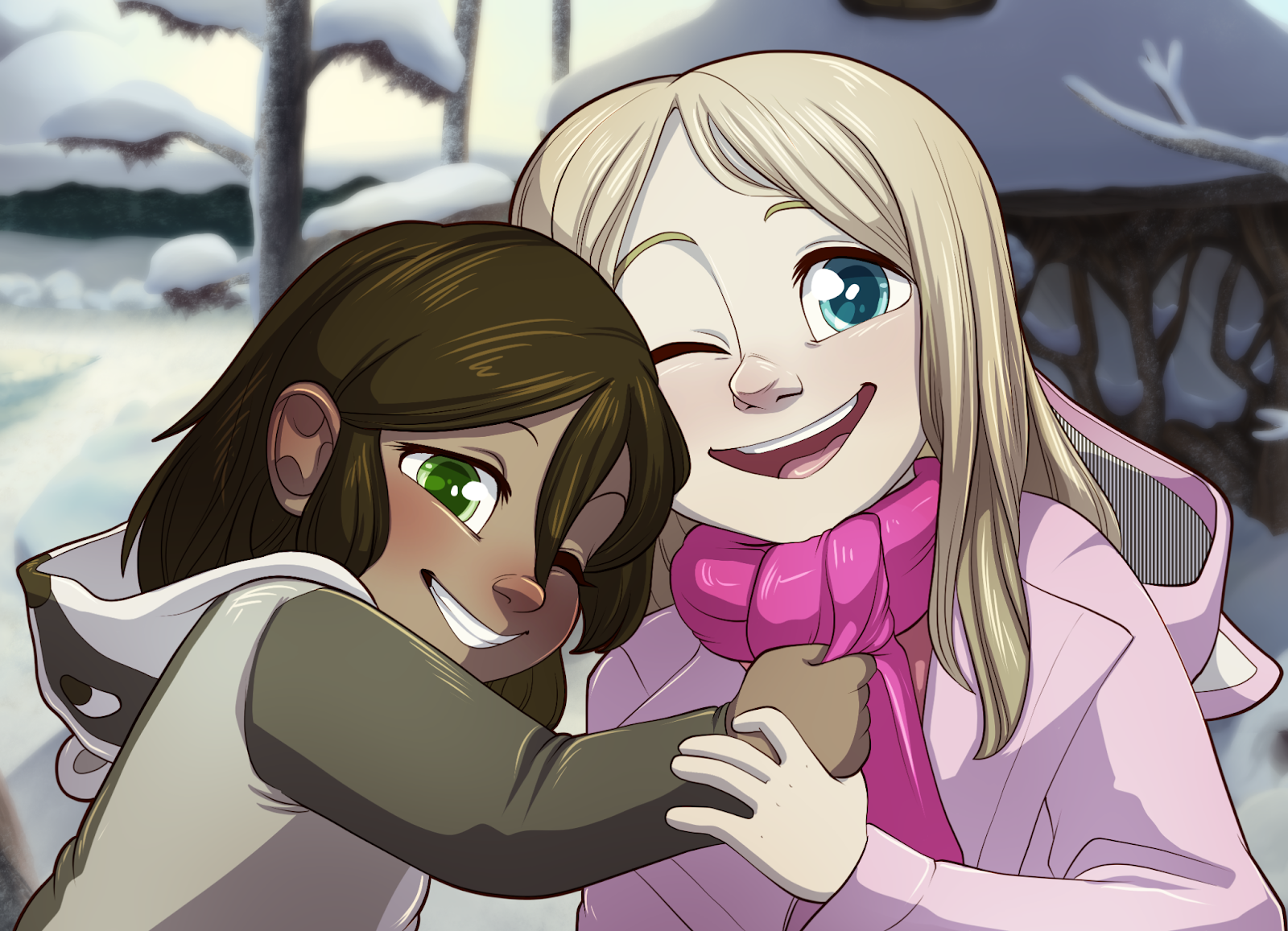 One Good Year for Anastasia
My friend's 6 year old daughter, whom I based Tamberlane on, has a fatal brain tumor and a prognosis of 1 year to live. I'm asking folks who love Tamberlane, if they're able, to throw a couple of dollars at their GoFundMe to give Anastasia a wonderful last year. Find out more here.
---
Transcript
TAMBERLANE: I like your shinies!
TAGG: STOP!!! Don't touch me!
TAMBERLANE: Oh... I'm sorry...
TAMBERLANE: Why are your tails so different?
TAGG: It's called "docking." I cut my tail off.
TAMBERLANE: WHAT?! WHY??
TAGG: Because only I have a say in what happens to my body.
TAMBERLANE: Eu gosto do seus brilhantes!
TAGG: PARA!!! Não me toca!
TAMBERLANE: Oh... Me desculpa...
TAMBERLANE: Por quê suas caudas são tão diferentes?
TAGG: É chamado "docking." Eu cortei minha cauda.
TAMBERLANE: O QUÊ?! PORQUÊ??
TAGG: Porquê só eu digo o que acontece com meu corpo.
Languages
Submit a Transcript