Author's Notes:
GASP, what meanies!! :Oc Thanks to D. G. Speirs's generous cameo donation of Houdini the cat! And of course, thanks again to Dana and Tagg for their cameo corgs :D
Our Patreon just got a big revamp! If you enjoy Tamberlane and want to support its creation, I recommend checking it out!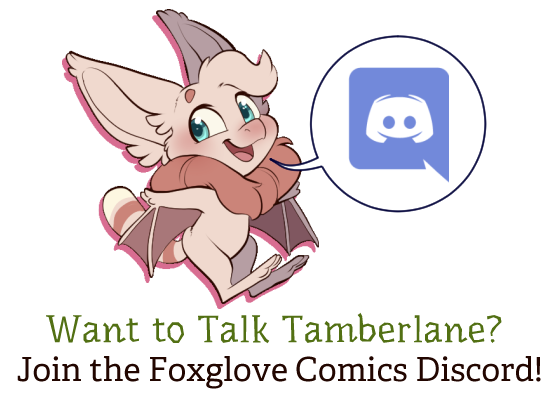 Transcript
HOUDINI: But it's like I'm always saying.
TAGG: Ahem.
HOUDINI: If you desire something you've never had before, you must be ready to do something you've never done before...
TAGG: AHEM!
TAGG: OI!! Follybrook trading envoy coming through!
TAGG: Pay more attention, fatty!
TAMBERLANE: Hi!
HOUDINI: Es ist, wie ich immer sage:...
TAGG: Ähem.
HOUDINI: Wenn man etwas will, das man noch nie hatte, muss man bereit sein, etwas zu tun, das man noch nie ge-...
TAGG: ÄHEM!
TAGG: HEY!! Die Follybrook Handelsdelegation möchte vorbei!
TAGG: Pass gefälligst auf, Dickerchen!
TAMBERLANE: Hi!
HOUDINI: Mas é como em sempre digo.
TAGG: Ei.
HOUDINI: Se você deseja algo que nunca viu antes, você deve estar pronto para fazer algo que nunca fez antes...
TAGG: Ei!
TAGG: EI!! Enviado de comércio de Follybrook passando!
TAGG: Presta mais atenção, gorducho!
TAMBERLANE: Oi!
Languages
Submit a Transcript