Author's Notes:
Aww, Oakewood has a feeling.
---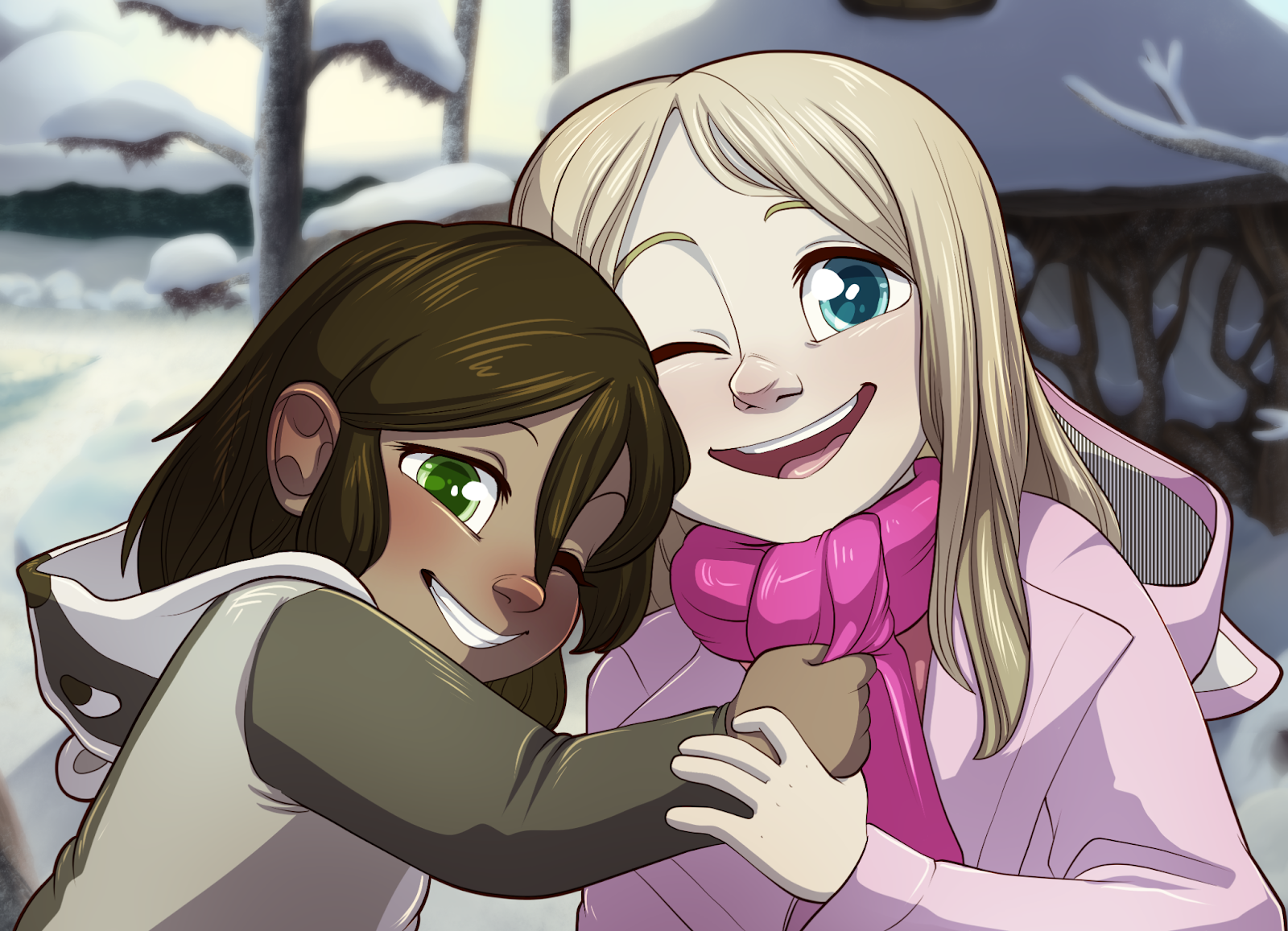 One Good Year for Anastasia
My friend's 6 year old daughter, whom I based Tamberlane on, has a fatal brain tumor and a prognosis of 1 year to live. I'm asking folks who love Tamberlane, if they're able, to throw a couple of dollars at their GoFundMe to give Anastasia a wonderful last year. Find out more here.
---
Transcript
RHODE: I'm taking your splinters out, okay? This might pinch a little.
TAMBERLANE: Owww!
MILO: Aw, She'll be fine Uncle Claude!
OAKEWOOD: I need a drink.
RHODE: There we go! Good thing this happened at the apothecary, eh?
TAMBERLANE: Thanks, Miss Rhode.
TAMBERLANE: All better now, Unca!
OAKEWOOD: I'm glad.
RHODE: Eu estou tirando suas farpas, certo? Isso pode picar um pouco.
TAMBERLANE: Owww!
MILO: Aw, ela vai ficar bem Tio Claude!
OAKEWOOD: Eu preciso de um goró.
RHODE: Pronto! Que bom que isso aconteceu na apotecária, hein?
TAMBERLANE: Obrigada, Senhora Rhode.
TAMBERLANE: Tô bem agora, Tio!
OAKEWOOD: Fico contente.

Languages
Submit a Transcript