Author's Notes:
She's got a heart under there! Somewhere...
Today's cameo is Timmothy, the meerkat! Thanks, Timmo, for your donation to the Patreon cause! <3
---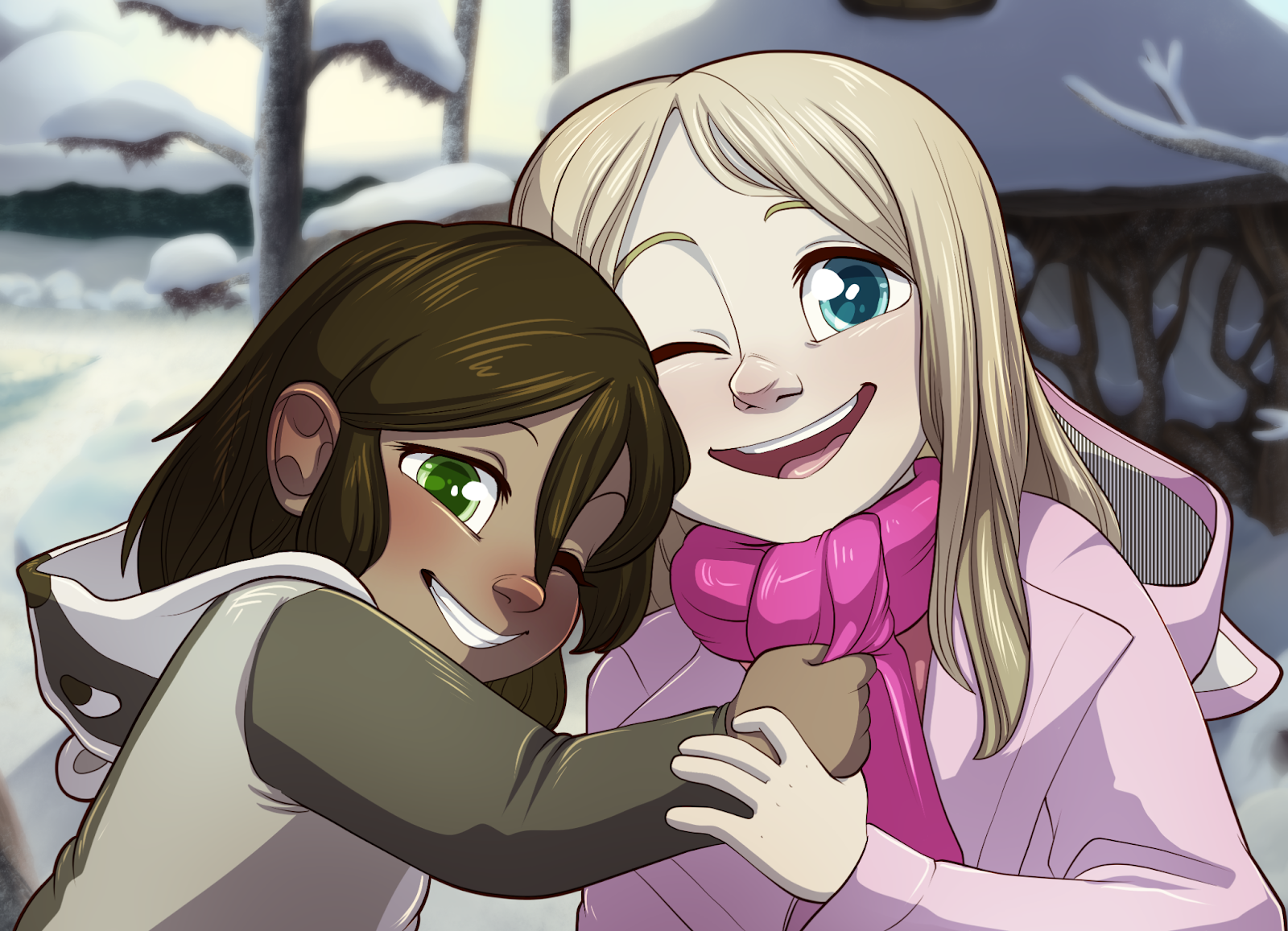 One Good Year for Anastasia
My friend's 6 year old daughter, whom I based Tamberlane on, has a fatal brain tumor and a prognosis of 1 year to live. I'm asking folks who love Tamberlane, if they're able, to throw a couple of dollars at their GoFundMe to give Anastasia a wonderful last year. Find out more here.
---
Transcript
ISAIAH: Tamberlane, that's broken glass. Let me fix it so you don't get hurt.
ISAIAH: Halt those paws, young lady!
ISAIAH: What do you have to say for yourself?
PIPER: Um, th-that... I'm really sorry and I oughter get back to those latrines, like right now?
ISAIAH: Good answer.
PIPER: SAVE ME FROM MY GROUNDING!! BUY FROM AVERYYY'S!!!

ISAIAH: Tamberlane, isso é vidro quebrado. Deixa eu consertar pra você não se machucar.
ISAIAH: Calma nessas patas, senhorinha!
ISAIAH: O quê você tem a dizer por si mesma?
PIPER: Um, q-quê... eu me arrependo e é melhor eu voltar pra aquelas latrinas, tipo agora?
ISAIAH: Boa resposta.
PIPER: ME SALVE DO CASTIGO!! COMPRE DA AVERYYYYY!!!

Languages
Submit a Transcript