Author's Notes:
Hello again, Isaiah!
Isaiah is once again a Patreon cameo for Note Worthy! Thanks for your support, man!
---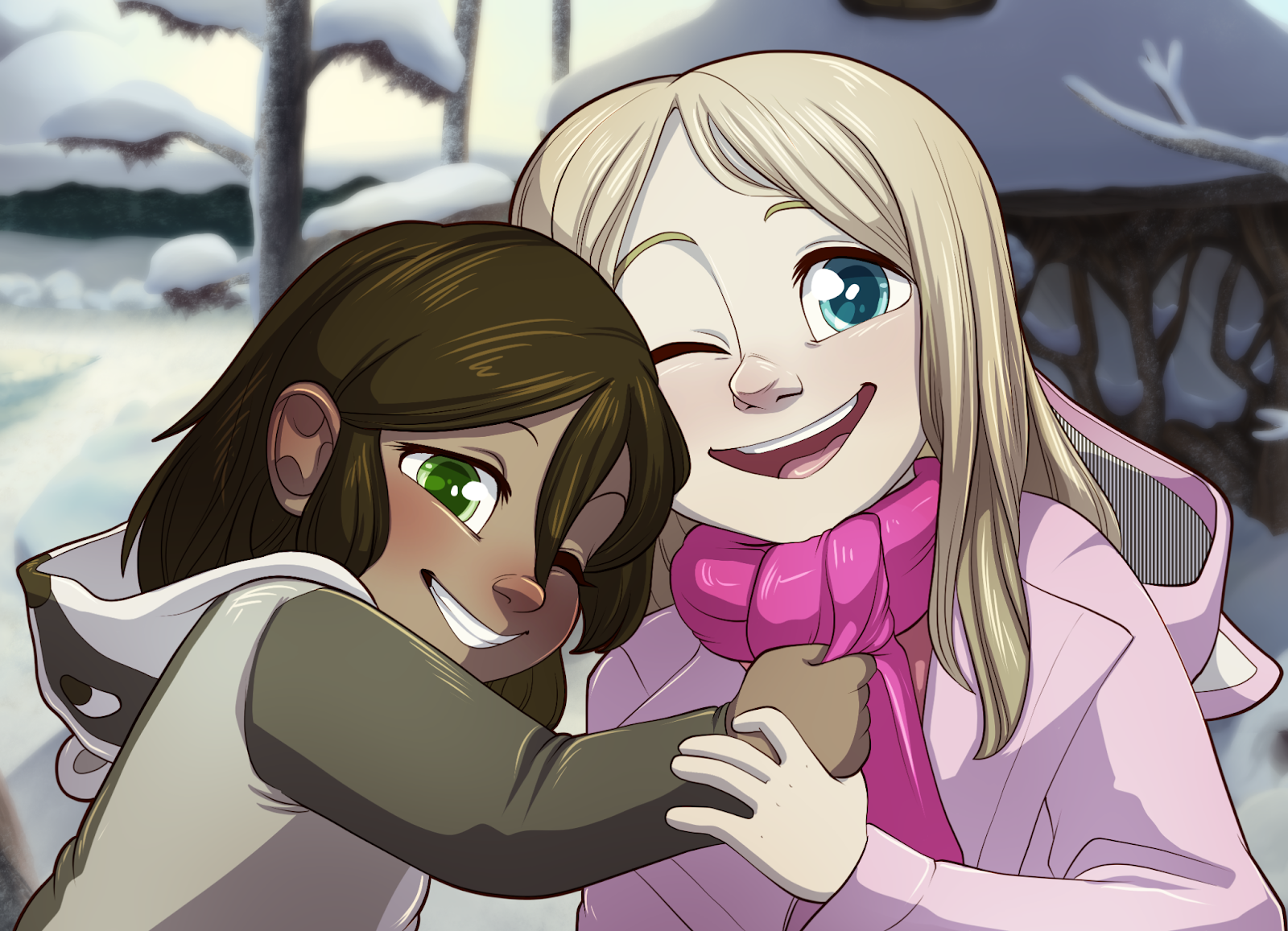 One Good Year for Anastasia
My friend's 6 year old daughter, whom I based Tamberlane on, has a fatal brain tumor and a prognosis of 1 year to live. I'm asking folks who love Tamberlane, if they're able, to throw a couple of dollars at their GoFundMe to give Anastasia a wonderful last year. Find out more here.
---
Transcript
MILO: She really does bounce back from emotional turmoil quickly.
OAKEWOOD: And she only cared about me and that featherbag.
OAKEWOOD: Unhealthy, if you ask me.
TAMBERLANE: Izzy!
ISAIAH: It's 'Isaiah', Tamberlane! Can you say that?
TAMBERLANE: Izz-eye-yuh.
ISAIAH: Haha, close enough.
ISAIAH: You know, I'm glad you stopped by today. I have a little something for you.
TAMBERLANE: WOW!!!
MILO: Ela realmente se recupera de tumulto emocional rapidamente.
OAKEWOOD: E ela só se importou comigo e aquele saco de penas.
OAKEWOOD: Pouco saudável, se você me perguntar.
TAMBERLANE: Isa!
ISAIAH: É 'Isaiah', Tamberlane! Consegue falar isso?
TAMBERLANE: Izz-ai-uh.
ISAIAH: Haha, bom o bastante.
ISAIAH: Sabe, eu estou grato que você passou. Eu tenho uma coisinha pra você.
TAMBERLANE: UAU!!!

Languages
Submit a Transcript