Author's Notes:
Poor Tamberlane just wants to help.
---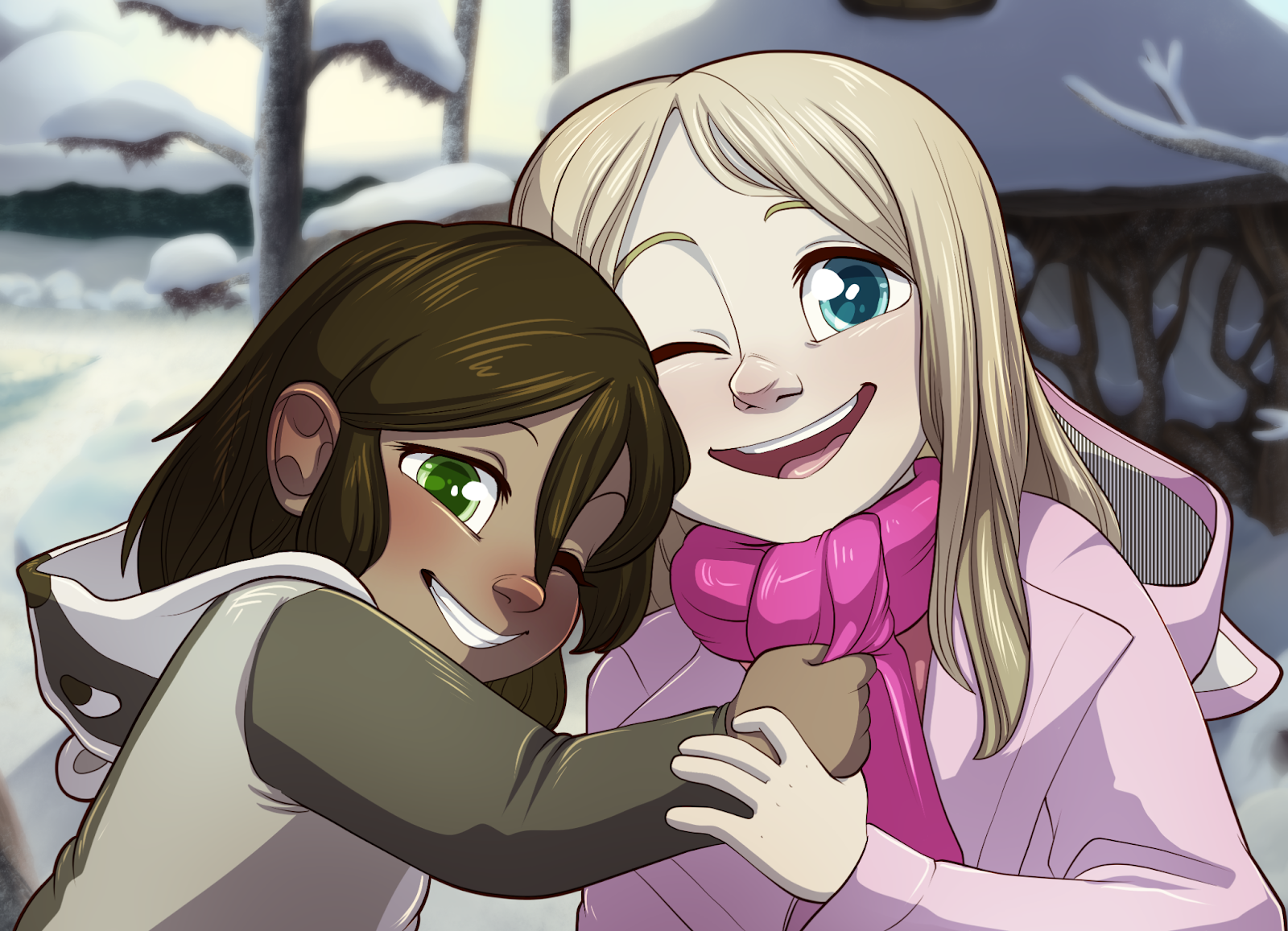 One Good Year for Anastasia
My friend's 6 year old daughter, whom I based Tamberlane on, has a fatal brain tumor and a prognosis of 1 year to live. I'm asking folks who love Tamberlane, if they're able, to throw a couple of dollars at their GoFundMe to give Anastasia a wonderful last year. Find out more here.
---
Transcript
OAKEWOOD: Snapdragon, are you quite alright?
TAMBERLANE: He didn't want help.
OAKEWOOD: No, he did not. Some creatures don't.
TAMBERLANE: But I help.
OAKEWOOD: No, you're a kit. You just be.
OAKEWOOD: But aside from helping, are you alright?
TAMBERLANE: Yeah... but is Unca okay?
OAKEWOOD: Yes. But what did I just say?
TAMBERLANE: No help, just be!
OAKEWOOD: Very good.
OAKEWOOD: Chuchu, você tá bem?
TAMBERLANE: Ele não quis ajuda.
OAKEWOOD: Não, ele não quis. Algumas criaturas não querem.
TAMBERLANE: Mas eu ajudo.
OAKEWOOD: Não, você é um filhote. Só viva.
OAKEWOOD: Mas além de ajudar, você está bem?
TAMBERLANE: Sim... mas o Tio tá bem?
OAKEWOOD: Sim. Mas o quê eu acabei de falar?
TAMBERLANE: Não ajuda, só viver!
OAKEWOOD: Muito bem.

Languages
Submit a Transcript