Author's Notes:
Aww.
And with that, aside from the endcap page that will go up tomorrow, Chapter 2 is complete! The next few weeks I'm going to spend focusing on getting Chapter 3 going and up to speed and in the meantime, I have a lovely crop of guest comics and art to show you guys!
I can't wait! :D
---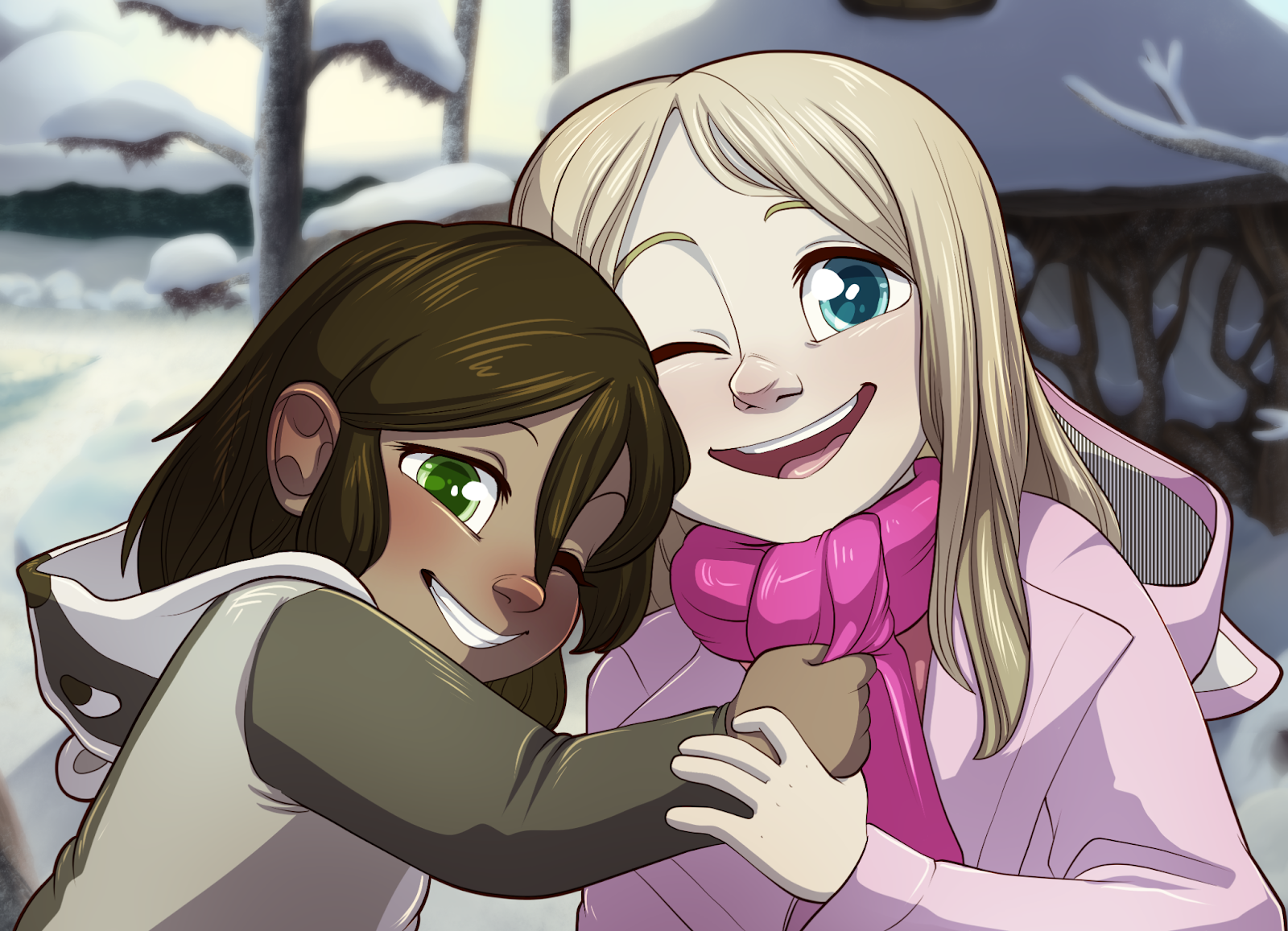 One Good Year for Anastasia
My friend's 6 year old daughter, whom I based Tamberlane on, has a fatal brain tumor and a prognosis of 1 year to live. I'm asking folks who love Tamberlane, if they're able, to throw a couple of dollars at their GoFundMe to give Anastasia a wonderful last year. Find out more here.
---
Transcript
OAKEWOOD: ... I take it you're going to keep the tyke.
BELFRY: Yes.
OFFSCREEN: Thank goodness. All that 'will they, won't they' was getting tedious.
OFFSCREEN: And of course you'd end up keeping her. You're the biggest bleeding heart in Treehollow. Just had to get past the bloody whinging.
BELFRY: Thanks, Oakewood.
OAKEWOOD: Bah. I need tea.
OAKEWOOD: ... Eu assumo que você vai ficar com a guria.
BELFRY: Sim.
FORA: Ainda bem. Esse 'vai-ou-não-vai' estava ficando entediante.
FORA: E é claro que você ia acabar ficando com ela. Você é a maior compadecida de Treehollow. Só tinha que passar de toda a choradeira.
BELFRY: Obrigada, Oakewood.
OAKEWOOD: Bah. Preciso de chá.
Languages
Submit a Transcript