Author's Notes:
Oh. Oakewood. You're so funny. "Friends."
---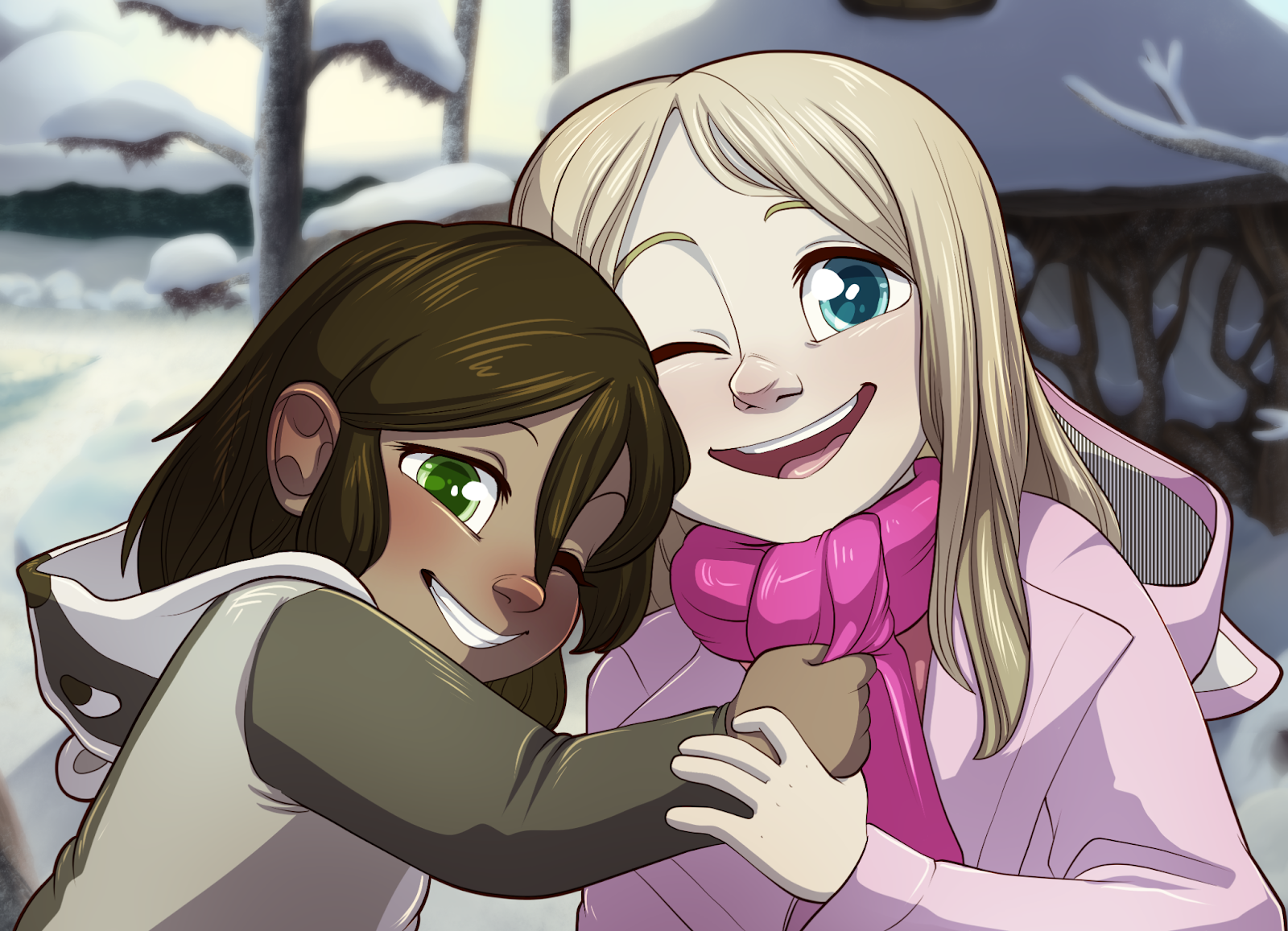 One Good Year for Anastasia
My friend's 6 year old daughter, whom I based Tamberlane on, has a fatal brain tumor and a prognosis of 1 year to live. I'm asking folks who love Tamberlane, if they're able, to throw a couple of dollars at their GoFundMe to give Anastasia a wonderful last year. Find out more here.
---
Transcript
AINSLEY: Alright, Oakewood!
AINSLEY: If you go check it out, I'll bet you five months of scavenging that you've never seen anything like it before.
OAKEWOOD: Uh, no. You are delusional and I have a life.
OAKEWOOD: And that involves a nice, cozy night in away from pestering nutjobs like you.
OAKEWOOD: And speaking of, time to leave.
AINSLEY: You'd throw me to the wolves?
OAKEWOOD: Some of my best friends are wolves. Out.
[SFX: SLAM]
AINSLEY: Beleza, Oakewood!
AINSLEY: Se você for ver, eu aposto 5 meses de vasculhamento que você não viu nada que nem isso antes.
OAKEWOOD: Ã, não. Você é delirante e eu tenho uma vida.
OAKEWOOD: E isso envolve uma boa, aconchegante noite dentro longe de doidos atazanantes como você.
OAKEWOOD: E falando nisso, hora de sair.
AINSLEY: Você me jogaria aos lobos?
OAKEWOOD: Alguns dos meus melhores amigos são lobos. Fora.
[SFX: BLAM]

Languages
Submit a Transcript