Author's Notes:
Oh, Oakewood. You're kinda of a jerk, aren'tcha.
---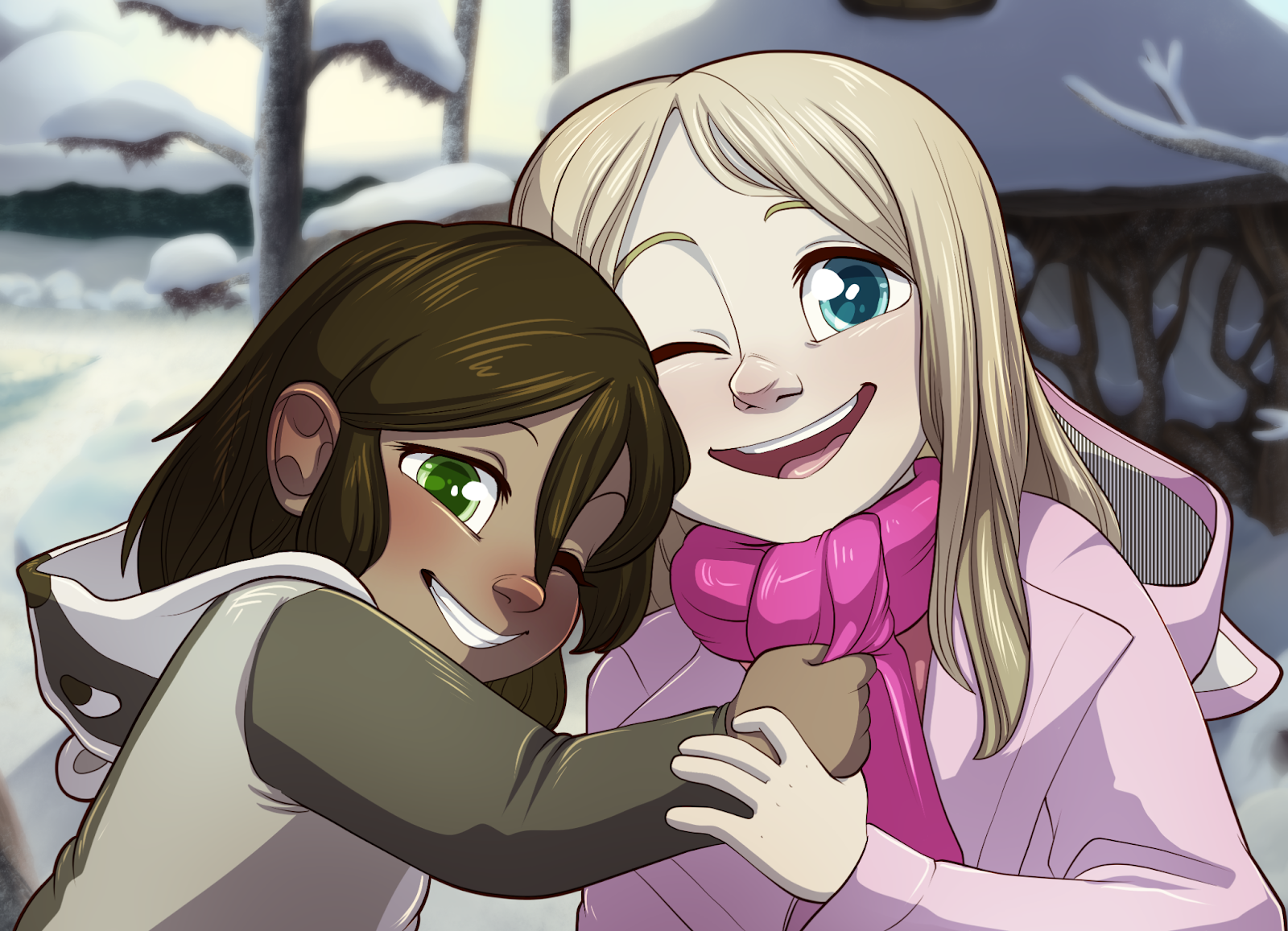 One Good Year for Anastasia
My friend's 6 year old daughter, whom I based Tamberlane on, has a fatal brain tumor and a prognosis of 1 year to live. I'm asking folks who love Tamberlane, if they're able, to throw a couple of dollars at their GoFundMe to give Anastasia a wonderful last year. Find out more here.
---
Transcript
COYOTE: What's the matter this time?
AINSLEY: They want me to take them to the ghost, but I don't want to! I can't go back!
COYOTE: Lucky for you, there's no such thing as ghosts.
COYOTE: You conspiracy theorist whackjob.
AINSLEY: Oh, very nice, Oakewood!
AINSLEY: You can only say that because you didn't see what I saw!
OAKEWOOD: You're right! I didn't!
OAKEWOOD: Golly, if I had...
OAKEWOOD: I STILL WOULDN'T CALL IT A GHOST BECAUSE THEY DON'T EXIST!
AINSLEY: Or maybe you're a closed-minded jerkface.

COIOTE: O quê é dessa vez?
AINSLEY: Eles querem que eu leve eles pro fantasma, mas eu não quero! Eu não consigo voltar!
COIOTE: Para sua sorte, não existem fantasmas.
COIOTE: Seu maluque de teoria da conspiração.
AINSLEY: Muito bonzinho, Oakewood!
AINSLEY: Você só pode falar isso por quê você não viu o quê eu vi!
OAKEWOOD: Está certe! Eu não vi!
OAKEWOOD: Caramba, se eu tivesse...
OAKEWOOD: EU AINDA NÃO IA CHAMAR DE FANTASMA PORQUÊ ELES NÃO EXISTEM!
AINSLEY: Ou talvez você é um otário de mente fechada.

Languages
Submit a Transcript