Author's Notes:
I think a change of scenery is in order!
---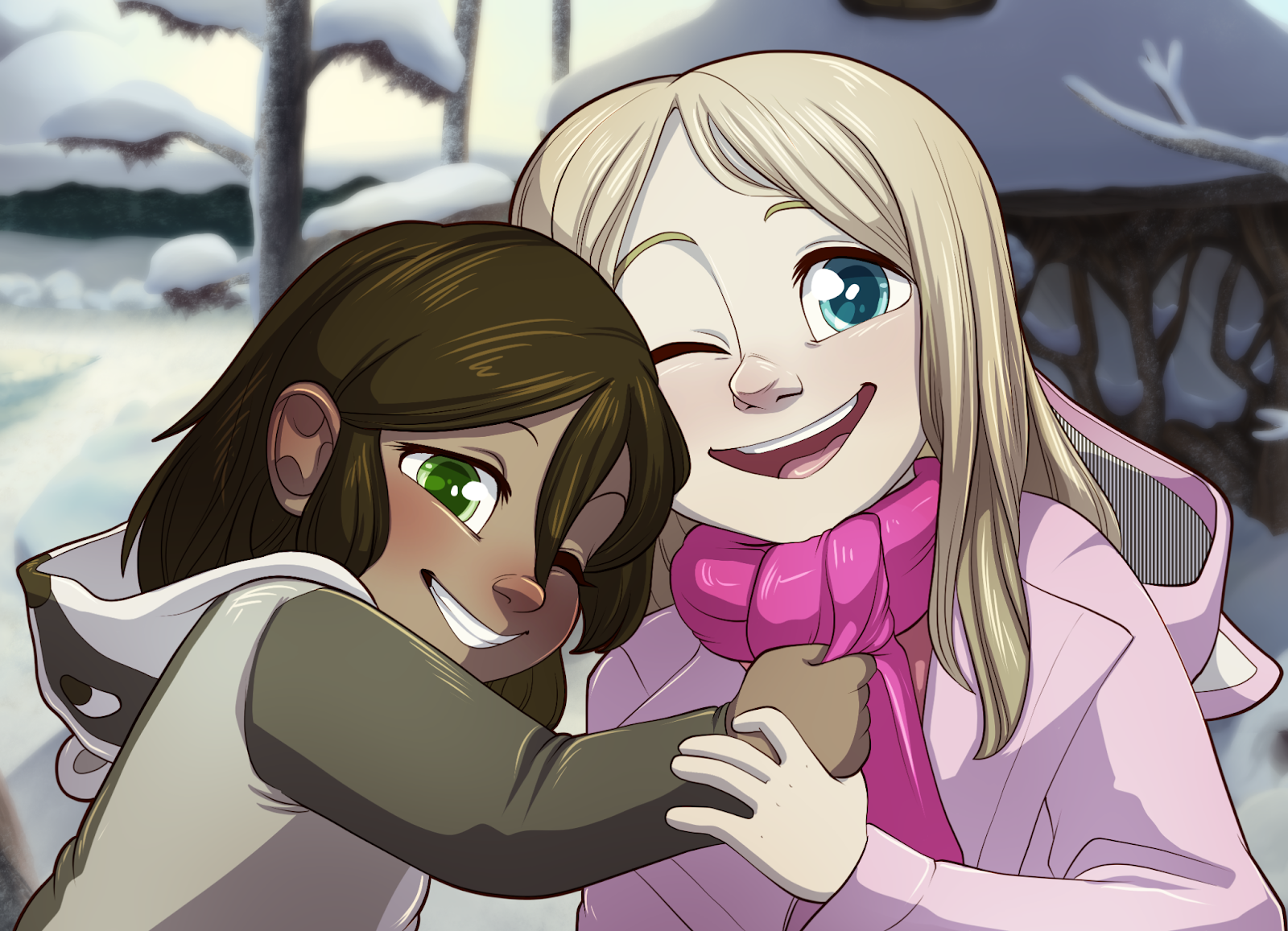 One Good Year for Anastasia
My friend's 6 year old daughter, whom I based Tamberlane on, has a fatal brain tumor and a prognosis of 1 year to live. I'm asking folks who love Tamberlane, if they're able, to throw a couple of dollars at their GoFundMe to give Anastasia a wonderful last year. Find out more here.
---
Transcript
OUTSIDE: Belfry's hurt!
OUTSIDE: Oh dear, what now?
OUTSIDE: It was the ghost!
OUTSIDE: G-Ghost?!
OUTSIDE: Oh no!
OUTSIDE: How bad is it?
OUTSIDE: Go get Henry!
OUTSIDE: But you can't arrest ghosts...
OUTSIDE: or can you?
OUTSIDE: We need help!
[SFX: SLAM]
AINSLEY: HIDE ME!
COYOTE: The library is closed!
OUTSIDE: Belfry a des problèmes !
OUTSIDE: Bon dieu, qu'est-ce qu'il y a encore ?
OUTSIDE: C'était le fantôme !
OUTSIDE: Fan...Fantôme ?!
OUTSIDE: Oh non !
OUTSIDE: Des problèmes comment ?
OUTSIDE: Va chercher Henry !
OUTSIDE: Mais on ne peut pas arrêter un fantôme...
OUTSIDE: ou on peut ?
OUTSIDE: On a besoin d'aide !
[SFX: SLAM]
AINSLEY: CACHES MOI !
COYOTE: La bibliothèque est fermée !

FORA: A Belfry tá machucada!
FORA: Oh bem, agora o quê?
FORA: Foi o fantasma!
FORA: F-Fantasma?!
FORA: Ah não!
FORA: Quão ruim é?
FORA: Chama o Henry!
FORA: Mas você não pode prender fantasmas...
FORA: ou pode?
FORA: Precisamos de ajuda!
[SFX: BLAM]
AINSLEY: ME ESCONDE!
COIOTE: A biblioteca está fechada!

Languages
Submit a Transcript