Author's Notes:
Jason, the oldest, crookediest old salt from the sea. And Piper, the eternal shitchild.
You know what goes next: thank you Zaukodar for lending me Callie, a Patron cameo! And, honestly, thank you to my husband for letting me use his character Jason as well. :3
Meanwhile, did you guys know that I've been commissioning bonus comics from other artists for Tamberlane? These comics are written by me and fully canon, exploring more of the world, characters, and lore of the universe. One new 5-page comic is released a month for $5+ patrons -- and $5+ patrons get to suggest and vote on the comic subjects too!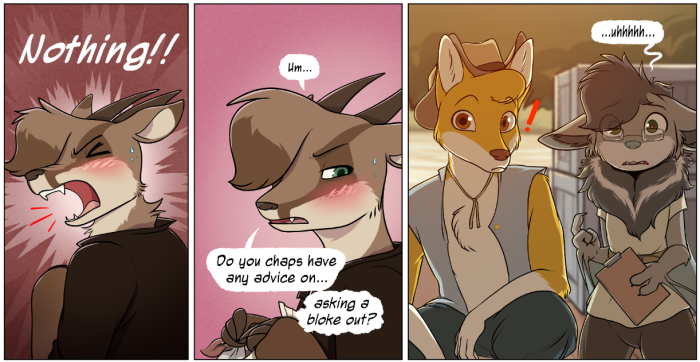 All this to say, there's a new comic coming down the pipe on November 5th from IzzySqueakzy of Mothorial! It's called "Heart Questions" and it's all about Briar gathering the courage to ask someone out on a date! Just be pledging at $5 or more on November 5th and you'll get the comic delivered to your messages! And next month, Ainsley deals with their seasonal depression while hunting for Wulfnacht gifts!
And in addition, Foxglove Comics (of which Tamberlane is a part!) did a cross-over collaboration comic for Halloween! Currently it's available for all of our collective patrons (Tamberlane, Tales of Kalzeria, Mothorial, and Laz Jones and the Mayfield Regulators) but it'll be released to the public on Halloween. Enjoy the spooks!
And if you're at all interested, join the Foxglove Comics Discord! It's full of creative folks and friendly readers, coming together to make a supportive space. Hope to see you there!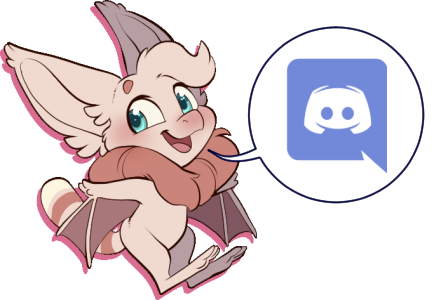 Whew. That was a lot of typing. Thanks for reading! ;3
Transcript
JASON: Listen to Belfry. She'd know better than some old saltfur how the Treehollow Council functions.
BELFRY: Jason, you're 30.
JASON: My point stands.

JASON: I just mean for you to be cautious.

JASON: In the other places I've sailed, that place is nothing to trifle with.
JASON: And in my experience?

JASON: Councils and authorities always lean *heavy-handed* on the subject.

JASON: Ah, but don't let me frighten you. I'm sure it will turn out alright--
SFX: PLAP

JASON: *PIPER!!*
PIPER: *SORRY, DAD!!*
Languages
Submit a Transcript