Author's Notes:
Anthony is ... high-strung. But wouldn't you be, too, with Piper as your sister?
---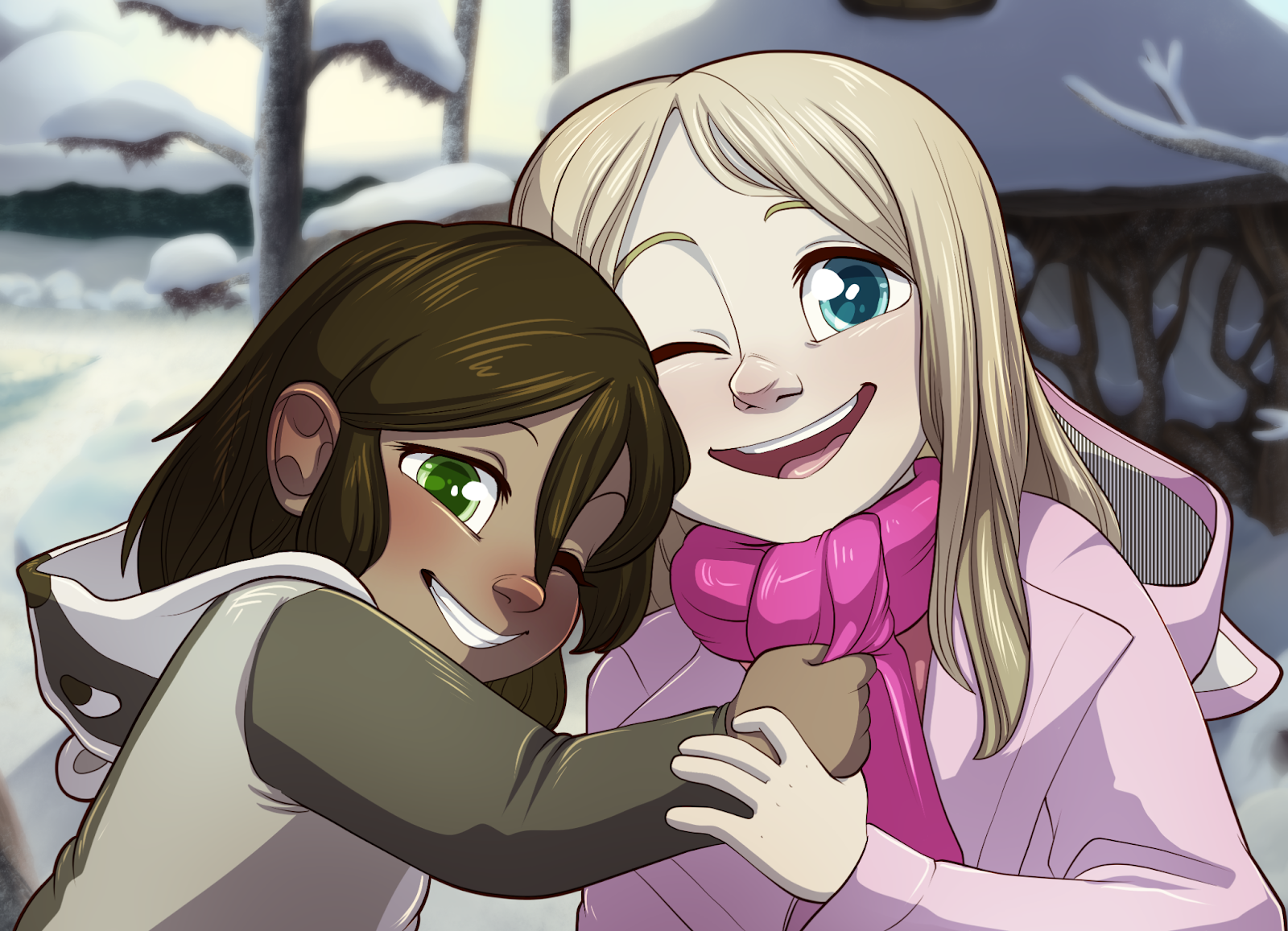 One Good Year for Anastasia
My friend's 6 year old daughter, whom I based Tamberlane on, has a fatal brain tumor and a prognosis of 1 year to live. I'm asking folks who love Tamberlane, if they're able, to throw a couple of dollars at their GoFundMe to give Anastasia a wonderful last year. Find out more here.
---
Transcript
ANTHONY: BELFRYWEFOUNDTHEGHOSTANDITSTERRIFYINGBUTPIPERISGONNAGETHURTBECAUSESHEWANTSTOCATCHITAND
BELFRY: Whoa! Slow down!
ANTHONY: THESCREAMINGWASUNEARTHLYANDTHENPIPERPUSHEDITDOWNTHERAVINEANDIVENEVERBEENSCAREDERINMYLIFEAND
ANTHONY: IMAFRAIDITSGONNAGETOUTANDTAKEREVENGEANDKILLPIPERANDTHENILLREALLYBEINTROUBLE
BELFRY: Anthony, breathe!!
ANTHONY: NO TIME TO BREATHE!!!
ANTHONY: HELP ME!!!

ANTHONY: BELFRYONATROUVEUNFANTOMEETC'ESTTERRIFIANTMAISPIPERESTDANSLEPETRINPARCEQU'ELLEVEUTL'ATTRAPERET
BELFRY: Ola ! Moins vite !
ANTHONY: LECRIETAITSURNATURELETALORSPIPERL'APOUSSEDANSLARAVINEETJEN'AIJAMISEUAUSSIPEURDEMAVIEET
ANTHONY: J'AIPEURQUECASORTEETQUECAPRENNESAREVANCHEETQUECATUEPIPERETALORSJESERAISVRAIMENTENDIFFICULTE
BELFRY: Anthony, respire !!
ANTHONY: JE N'AI PAS LE TEMPS DE RESPIRER !!!
ANTHONY: AIDE MOI !!!

ANTHONY: BELFRYAGENTEACHOUOFANTASMAEÉASSUSTADORMASAPIPERVAISEMACHUCARPORQUẼELAQUERPEGARELEE
BELFRY: Opa! Mais lento!
ANTHONY: OSGRITOSERAMFORADESSEMUNDOEENTÃOAPIPEREMPURROUELENARAVINAEEUNUNCAESTIVEMAISASSUSTADONAMINHAVIDAE
ANTHONY: EUTOCOMMEDEDELESAIRDELÁETOMARVINGANÇAEMATARAPIPEREENTÃOEUVOUMEENCRENCARMESMO
BELFRY: Anthony, respira!!
ANTHONY: SEM TEMPO PRA RESPIRAR!!
ANTHONY: ME AJUDA!!!

Languages
Submit a Transcript