Author's Notes:
The family that researches together, uh... something something.
By the way, Happy Valentine's Day!
---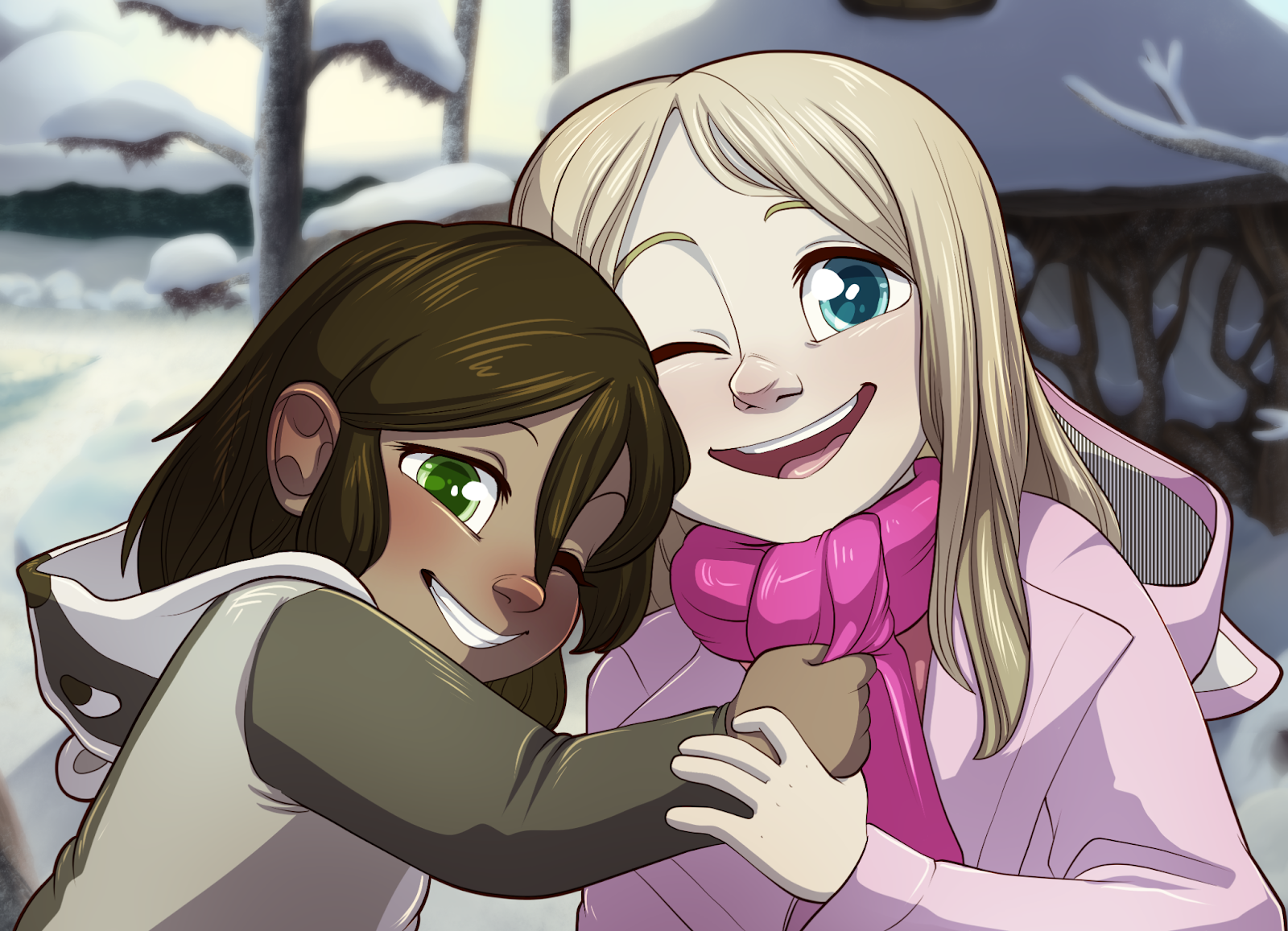 One Good Year for Anastasia
My friend's 6 year old daughter, whom I based Tamberlane on, has a fatal brain tumor and a prognosis of 1 year to live. I'm asking folks who love Tamberlane, if they're able, to throw a couple of dollars at their GoFundMe to give Anastasia a wonderful last year. Find out more here.
---
Transcript
Oakewood: Excuse us a moment.
Oakewood: Are you comfortable with this, kiddo?
Tamberlane: What?
Oakewood: Do you mind my dunderheaded godson helping us figure out more about you?
Tamberlane: He's nice!
Oakewood: mnrrghrh
Oakewood: fine.
Oakewood: ...you can be my research assISTAGH!!
Milo: Thank you SO MUCH, Uncle Claude!!
OAKEWOOD: Nos dê um momento.
OAKEWOOD: Você está confortavel com isso, menina?
TAMBERLANE: Quê?
OAKEWOOD: Você se importa com o cabeção do meu afilhado nos ajudar a descobrir mais sobre você?
TAMBERLANE: Ele é legal!
OAKEWOOD: mnrrghrh
OAKEWOOD: tá bom.
OAKEWOOD: ...você pode ser meu assISTAGH!!
Milo: MUITO obrigado, Tio Claude!!

Languages
Submit a Transcript