Enjoying the Comic? Show Your Support!
Author's Notes:
A wee bit overprotective.
---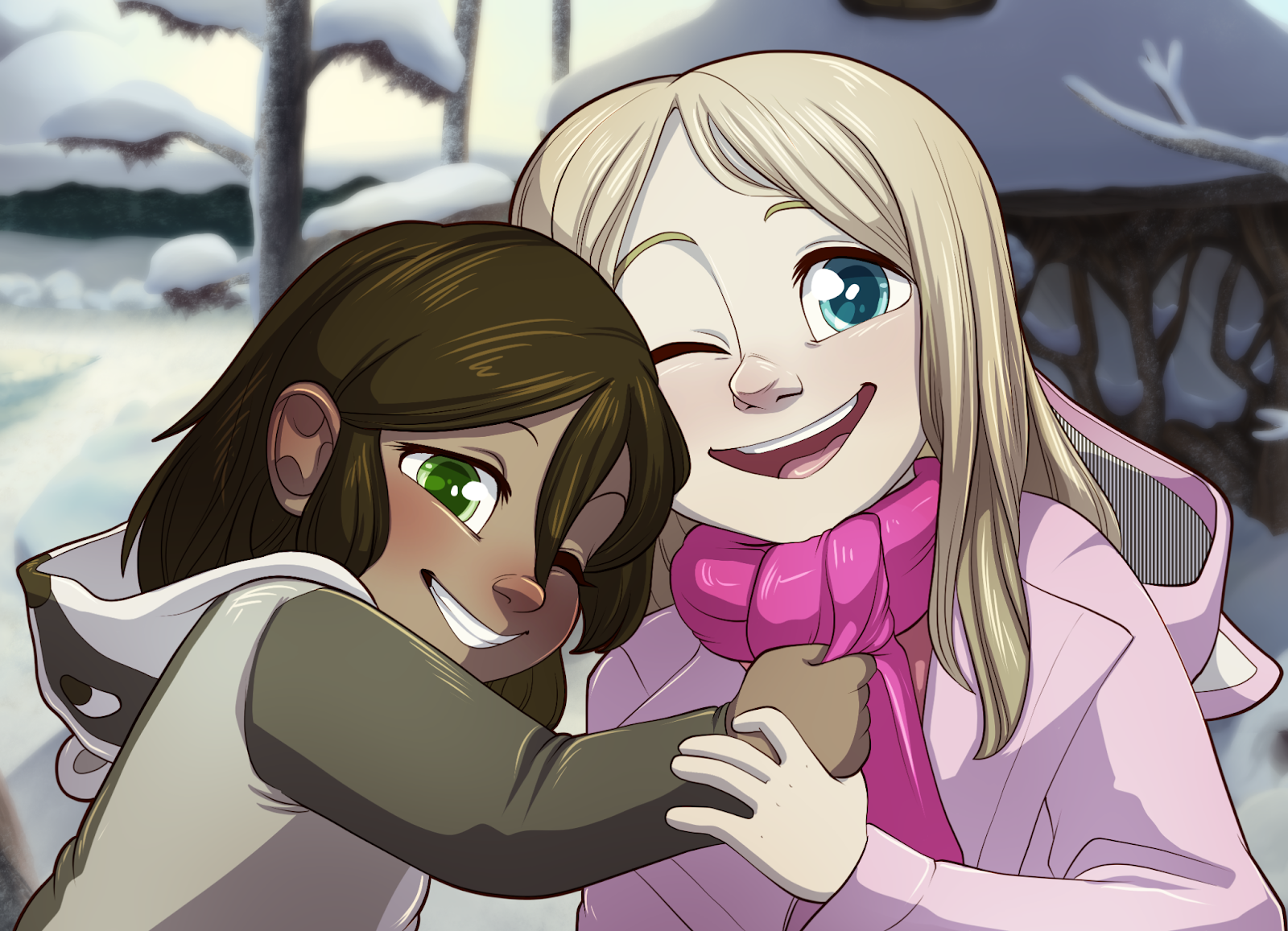 One Good Year for Anastasia
My friend's 6 year old daughter, whom I based Tamberlane on, has a fatal brain tumor and a prognosis of 1 year to live. I'm asking folks who love Tamberlane, if they're able, to throw a couple of dollars at their GoFundMe to give Anastasia a wonderful last year. Find out more here.
---
Transcript
MILO: But I'm not a novice! This is the capstone for my doctorate!
OAKEWOOD: Novice.
MILO: I've been doing research on these issues for years!
OAKEWOOD: Novice!
MILO: Please give me a chance, Uncle Claude! I promise I won't bother her!
OAKEWOOD: What exactly would this research entail?
MILO: Observation, mostly?
OAKEWOOD: MOSTLY?
MILO: EXCLUSIVELY!

MILO: Mas eu não sou um noviço! Esse é o toque final pro meu doutorado!
OAKEWOOD: Noviço.
MILO: Eu tenho feito pesquisa nessas questões por anos!
OAKEWOOD: Noviço!
MILO: Por favor me dá uma chance, Tio Claude! Eu prometo que não vou importunar ela!
OAKEWOOD: O quê exatamente essa pesquisa implicaria?
MILO: Observação, principalmente?
OAKEWOOD: PRINCIPALMENTE?
MILO: EXCLUSIVAMENTE!

Languages
Submit a Transcript