Author's Notes:
Uh oh, Oakewood. Someone's stepping in on your territory!!
---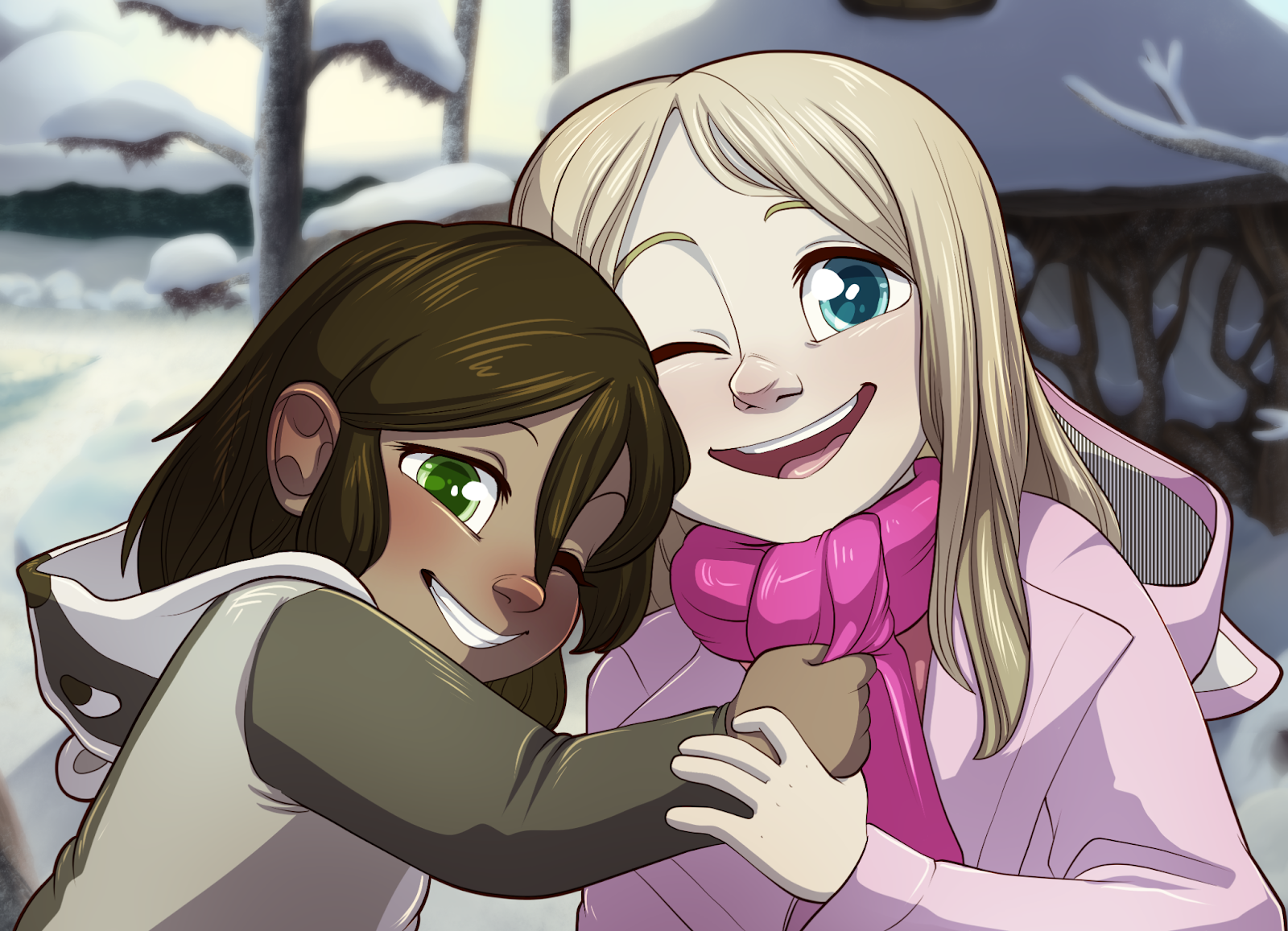 One Good Year for Anastasia
My friend's 6 year old daughter, whom I based Tamberlane on, has a fatal brain tumor and a prognosis of 1 year to live. I'm asking folks who love Tamberlane, if they're able, to throw a couple of dollars at their GoFundMe to give Anastasia a wonderful last year. Find out more here.
---
Transcript
MILO: You wanted me to look at something?
OAKEWOOD: This is Tamberlane. Belfry Baker found her in the forest and adopted her.
OAKEWOOD: But we haven't the faintest clue what she is.
MILO: How fascinating! May I examine you?
TAMBERLANE: OkAGH!
MILO: Omnivorous dentition...
MILO: Front-facing visual range... Likely a predator...
MILO: She's perfect!
OAKEWOOD: Now hold up a tick!
OAKEWOOD: What do you mean, "perfect"?
MILO: For my research project!

MILO: Você queria que eu olhasse pra alguma coisa?
OAKEWOOD: Essa é Tamberlane. Belfry Baker achou ela na foresta e adotou ela.
OAKEWOOD: Mas não temos nenhuma noção do quê ela é.
MILO: Que fascinante! Posso te examinar?
TAMBERLANE: OkAGH!
MILO: Dentição onívora...
MILO: Alcance visual frontal... Provavelmente um predador...
MILO: Ela é perfeita!
OAKEWOOD: Agora calma um pouco!
OAKEWOOD: O quê você quer dizer, "perfeita"?
MILO: Para meu projeto de pesquisa!

Languages
Submit a Transcript