Author's Notes:
AND WE'RE BACK! Thank you so much everyone for your beautiful guest art and comics. Having this extended guest period REALLY helped me get back on my feet during a difficult time.
But we're all good now! Chapter 3 begins with the official 100th page of Tamberlane! Which is REALLY NUTS. This comic is just over a year old, so I suppose it's a rate of about 100 pages a year so far. Let's see if we can't bump that up if my health holds out, hey?
Anyway, I hope you guys enjoy chapter 3! Looks like Tamberlane's grown up a smidgeon.
---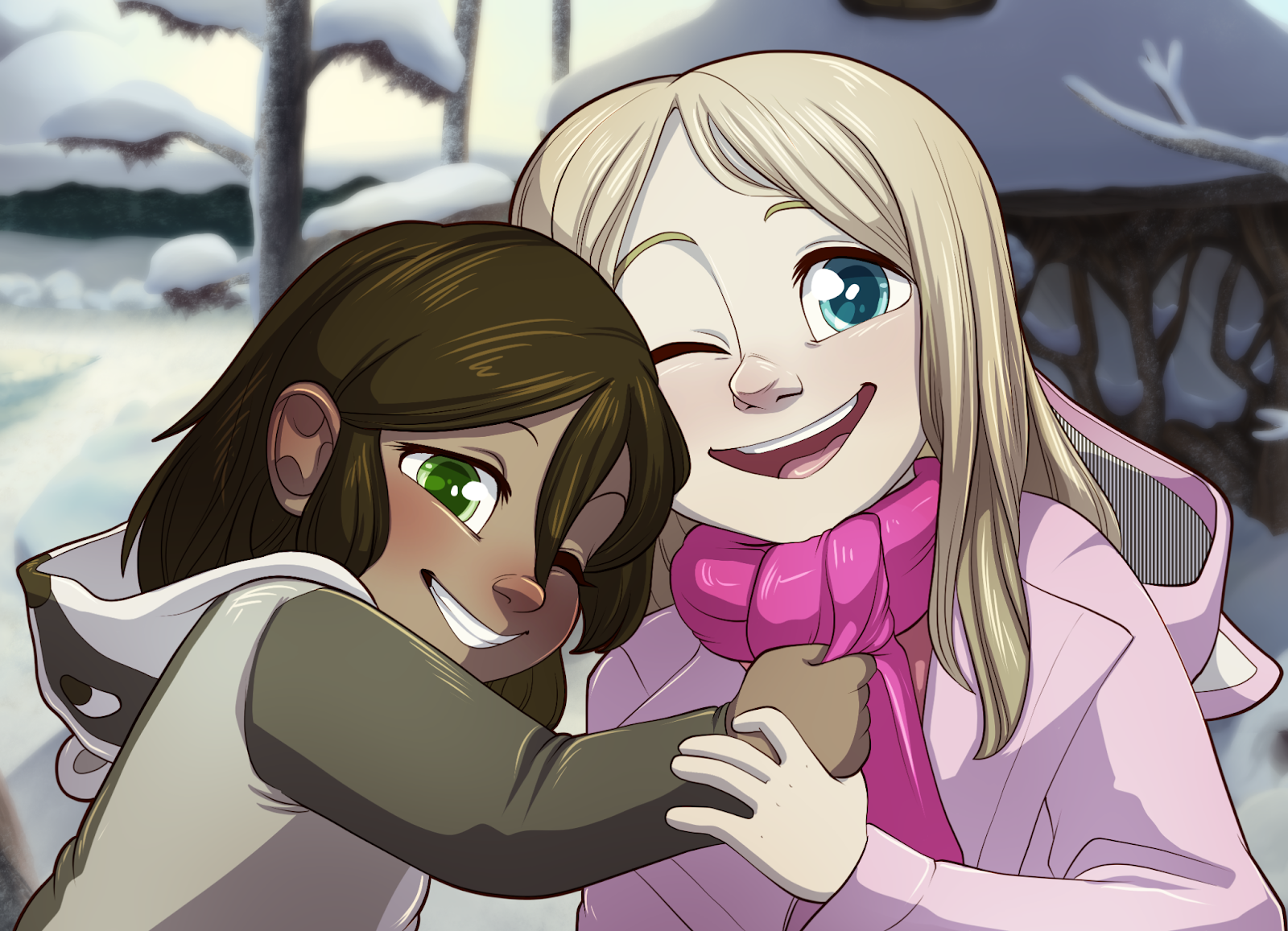 One Good Year for Anastasia
My friend's 6 year old daughter, whom I based Tamberlane on, has a fatal brain tumor and a prognosis of 1 year to live. I'm asking folks who love Tamberlane, if they're able, to throw a couple of dollars at their GoFundMe to give Anastasia a wonderful last year. Find out more here.
---
Transcript
VOICE: My goodness.
VOICE: You're sprouting like a weed, snapdragon.
OAKEWOOD: Sixteen centimeters is a lot of growth for a single season.
BELFRY: Well, maybe she's just ambitious!
TAMBERLANE: Hungry!
BELFRY: Again??
OAKEWOOD: That reminds me. I have a new thing to test.
VOZ: Puxa vida.
VOZ: Você está crescendo que nem uma erva-daninha, chuchu.
OAKEWOOD: Dezesseis centímetros é bastante crescimento pra só uma estação.
BELFRY: Bem, talvez ela só seja ambiciosa!
TAMBERLANE: Fome!
BELFRY: De novo??
OAKEWOOD: Isso me lembra. Eu tenho uma coisa nova para testar.
Languages
Submit a Transcript