Author's Notes:
I hope they know how to swim!
Thank you to Chaon (Cur), Jonas (Jonas), and Ashley (Kira) for your patron cameos! And thank you to Lauren Pierre for flatting this page!
Hey all! Most important news: on Friday, the comments and forum on this site are going to be taken down and discontinued. I don't have the energy to properly moderate and cultivate the space, so we're going to instead be directing folks to the Foxglove Comics Discord! It's a well-moderated space and there's lots of fans there to chat about new uploads with. Plus I and the team are much more active there! Secondly, we're revamping the Patreon Friday! You can read all about the changes and updates here but in short: some high-effort-low-value rewards are going away, commissions are getting refreshed, and we're aiming for a better life/work balance for me! We'll be doing the revamp live on Friday on our Twitch at 1pm PST. Go check it out -- and maybe pledge?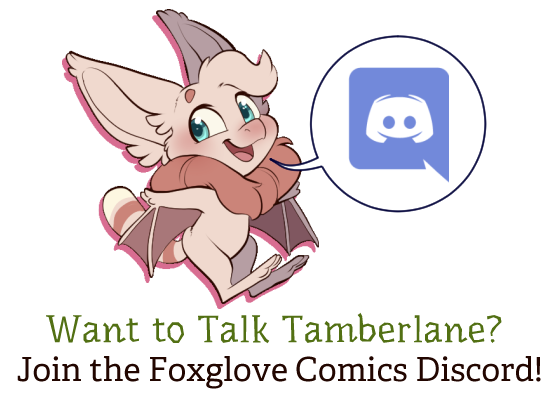 Transcript
SFX: SPLASH!
KIRA: NO!! JONAS!
CUR: JONAS! TAMBERLANE!
SFX: PLATSCH!
KIRA: NEIN!! JONAS!
CUR: JONAS! TAMBERLANE!
SFX: SPLASH!
KIRA: NÃO!! JONAS!
CUR: JONAS! TAMBERLANE!
Languages
Submit a Transcript