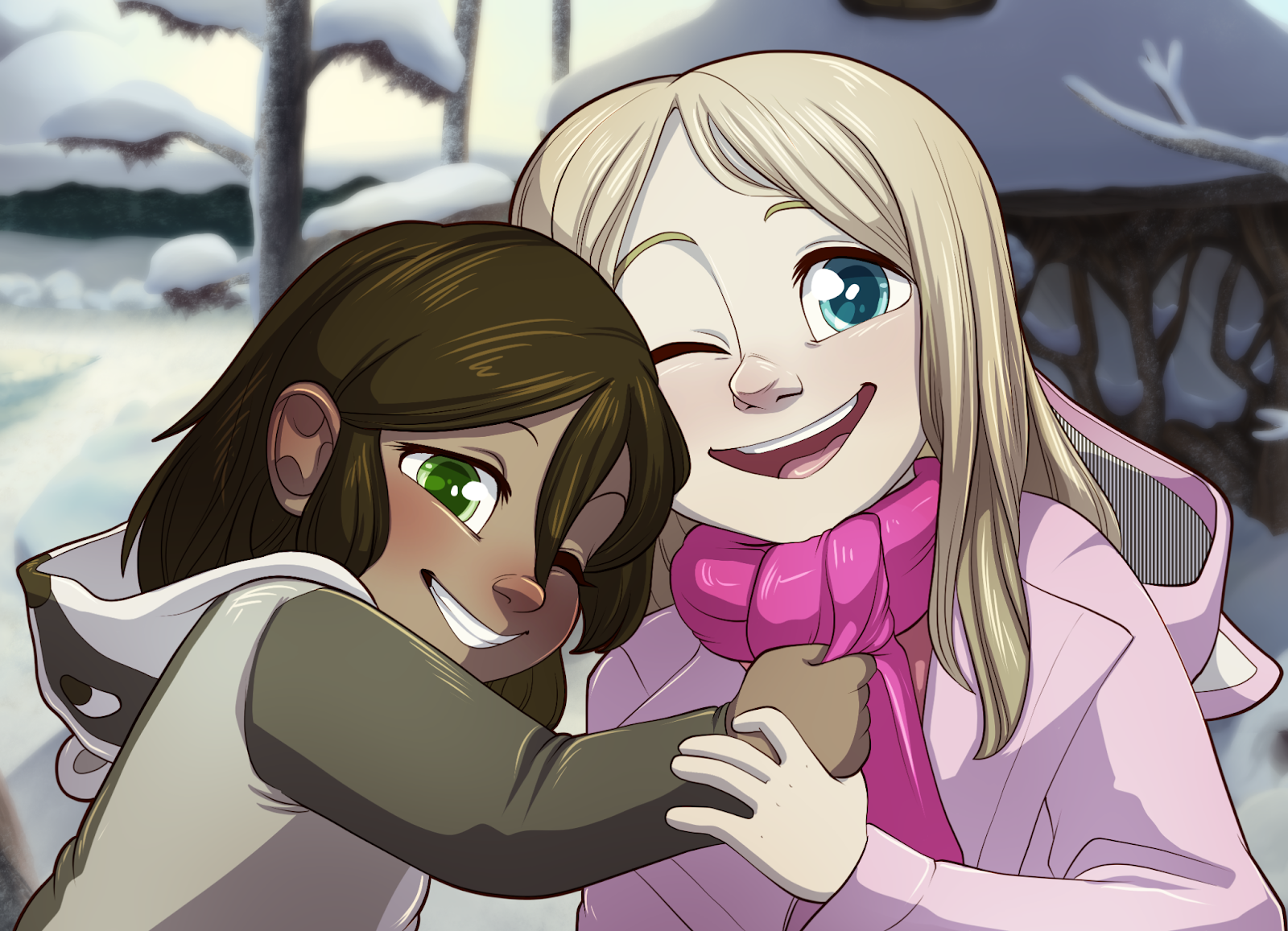 One Good Year for Anatasia
To my wonderful fans, I am requesting your help with a matter of an extremely personal nature. When I first created this comic, I based the mannerisms and spirit of Tamberlane off of the real-life daughter of one of my best friends growing up, named Anastasia.
I met Anastasia when she was only 1.5 years old, and she used baby sign language, so I had Tamberlane sign too. Her home of Norwich, England was the direct inspiration for Treehollow in all its quaintness. If you love Tamberlane, in a way, you love Anastasia too.
It's with a heavy heart that I share that Anastasia, who is now 7 years old, has been diagnosed with a rare and incurable form of brain cancer called diffuse intrinsic pontine glioma (DIPG). Her prognosis is 1-2 years to live. According to DefeatDIPG.org, there is still no effective treatment and no chance of survival. Only 10% of children with DIPG survive for 2 years following their diagnosis, and less than 1% survive for 5 years.
I am requesting Tamberlane fans to please donate to the GoFundMe friends of her parents have set up to give Anastasia an amazing final year, full of love and memories.
If Tamberlane has touched your life at all, please consider donating to my wonderful friends, and their amazing little girl and her little brother who will survive her.
Thank you for your help, and may Anastasia's light forever shine on through this comic and all who it has touched.
An Update on Anastasia
Since the first charity stream we did in October 2021, Anastasia's condition has worsened. At this point, it is often a victory when she can laugh or interact with others, and a miracle when she can feed herself. Thanks to an experimental medication, however, she's been able to rally multiple times, going from non-responsive to being able to sign or sometimes whisper. Unfortunately this medication is very expensive at £1600 for a month's worth, so we're continuing to raise money to help pay for it, as well as making her palliative care easier and better.
The help and care you all have shown the Hazells have been amazing. Thank you so much!
The Little Cherry Blossom Collection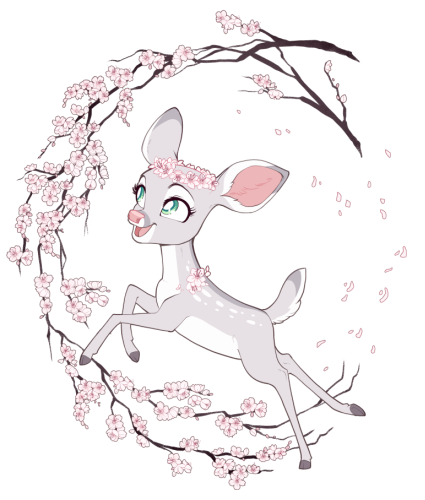 I've made a charity merch collection, "Little Cherry Blossom", that you can buy on t-shirts, hoodies, stickers, and mugs of through the Tamberlane shop, with all proceeds going to help Anastasia. This design features a silver doe, Anastasia's favorite animal, frolicking among sakura (cherry) blossoms. It's inspired by beautiful words shared by Anastasia's mom, Alex, about the Japanese concept of Mono no Aware (物の哀れ), which refers to the exquisite beauty of the transitory. Cherry blossoms are the most beautiful when they're falling, and it's a reminder for us to love the beauty while it's here all the more.
May this design, and Anastasia's beautiful, wonderful self, be a reminder for us to love and appreciate who we can while they're still here with us.