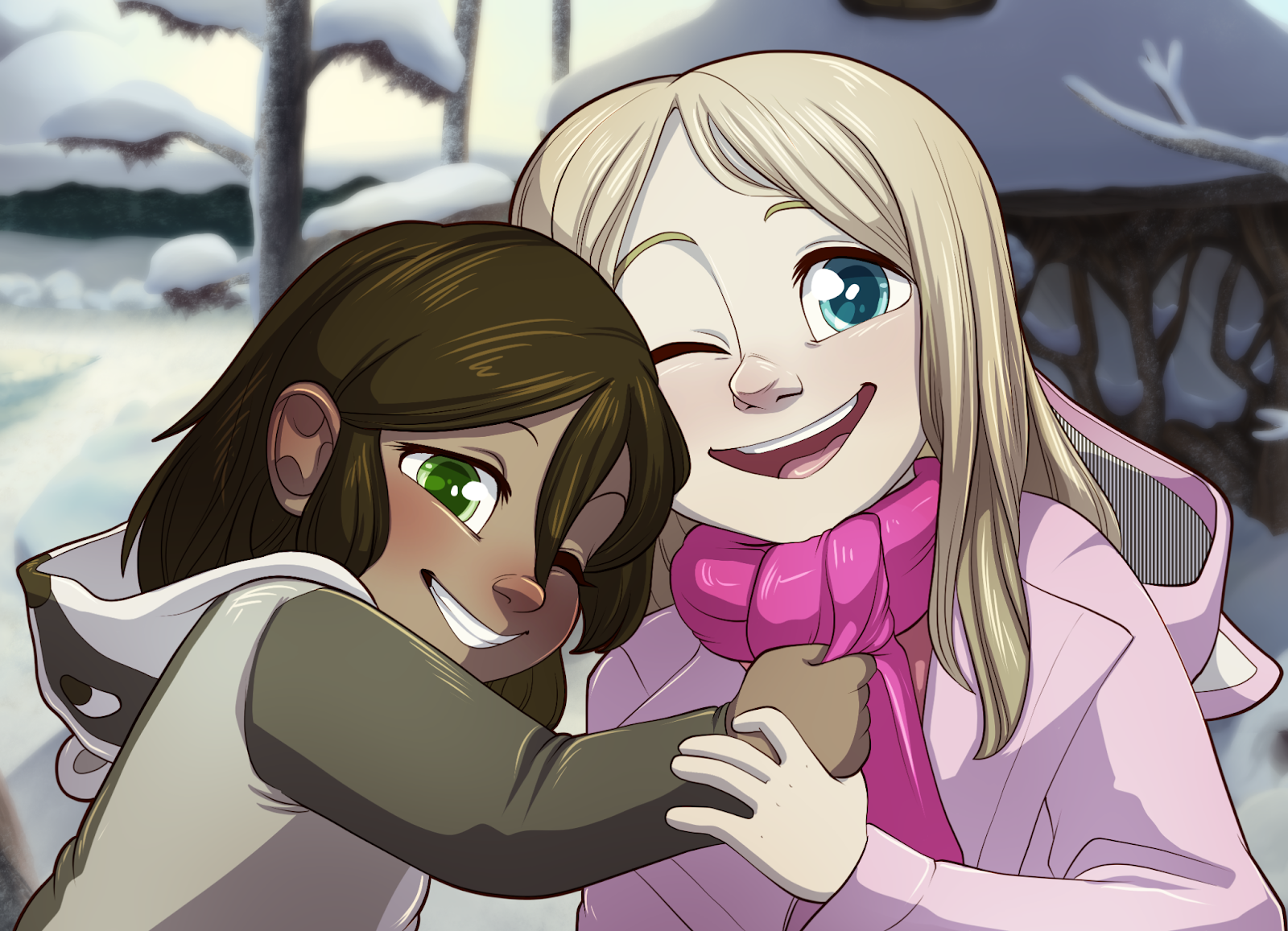 One Good Year for Anatasia
To my wonderful fans, I am requesting your help with a matter of an extremely personal nature. When I first created this comic, I based the mannerisms and spirit of Tamberlane off of the real-life daughter of one of my best friends growing up, named Anastasia.
I met Anastasia when she was only 1.5 years old, and she used baby sign language, so I had Tamberlane sign too. Her home of Norwich, England was the direct inspiration for Treehollow in all its quaintness. If you love Tamberlane, in a way, you love Anastasia too.
It's with a heavy heart that I share that Anastasia, who is now 6 years old, has been diagnosed with a rare and incurable form of brain cancer called diffuse intrinsic pontine glioma (DIPG). Her prognosis is one year to live. According to DefeatDIPG.org, there is still no effective treatment and no chance of survival. Only 10% of children with DIPG survive for 2 years following their diagnosis, and less than 1% survive for 5 years.
I am requesting Tamberlane fans to please donate to the GoFundMe friends of her parents have set up to give Anastasia an amazing final year, full of love and memories.
If Tamberlane has touched your life at all, please consider donating to my wonderful friends, and their amazing little girl and her little brother who will survive her.
Thank you for your help, and may Anastasia's light forever shine on through this comic and all who it has touched.