Author's Notes:
Please Note: If you choose to do a custom pledge, you will not be assigned to a tier and may miss out on rewards! If you want a tier's rewards, you must sign up for that tier and then edit your pledge to be higher, if that's what you want to do.
Not down to support on Patreon? You can buy me a cup of coffee here!
Thanks for letting me take a moment of your time! I really appreciate it. Even if you can't or don't want to support me financially it still means the world to me that you read my comic. Thank you for everything!!
And with that, I leave you to begin... Chapter 4...!
---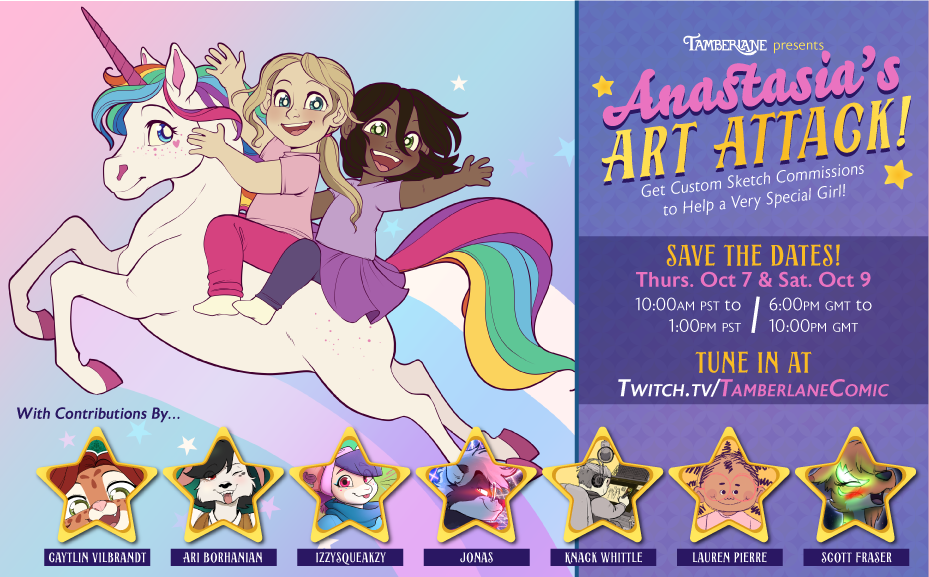 Join us for ANASTASIA'S ART ATTACK!
Save the Dates! On Thurs. Oct. 7 and Sat. Oct. 9, 10am-1PM PST, the Tamberlane Twitch channel will be holding a charity stream to help a special little girl, Anastasia! Join a handful of your favorite artists to get some art and raise money in this special charity event!
---
Submit a Transcript