Author's Notes:
And now begins... Chapter 5!!! Whoa!! :0
Did you forget all about this guy in all of the hubbub?? Wonder what's going on with him? And who's that cow lady?
Thanks to Cr0oked-Glasses for lending me Jentzen!
Hey all! Most important news: on Friday, the comments and forum on this site are going to be taken down and discontinued. I don't have the energy to properly moderate and cultivate the space, so we're going to instead be directing folks to the Foxglove Comics Discord! It's a well-moderated space and there's lots of fans there to chat about new uploads with. Plus I and the team are much more active there! Secondly, we're revamping the Patreon Friday! You can read all about the changes and updates here but in short: some high-effort-low-value rewards are going away, commissions are getting refreshed, and we're aiming for a better life/work balance for me! We'll be doing the revamp live on Friday on our Twitch at 1pm PST. Go check it out -- and maybe pledge?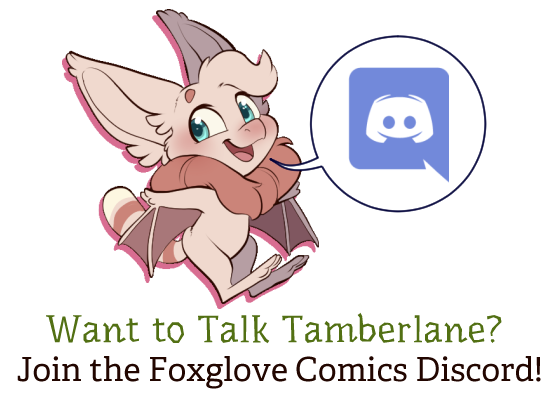 Transcript
GENEVIEVE: Would you like some tea, Jentzen?
JENTZEN: I w-want my Mum and Dad.
GENEVIEVE: I...
GENEVIEVE: I know, sweetheart.
GENEVIEVE: Quer chá, Jentzen?
JENTZEN: Eu q-quero minhã mãe e meu pai.
GENEVIEVE: Eu...
GENEVIEVE: Eu sei, meu doce.
Languages
Submit a Transcript