☙ Events for 2021 ❧
Anastasia's Art Attack! Oct 7th & 9th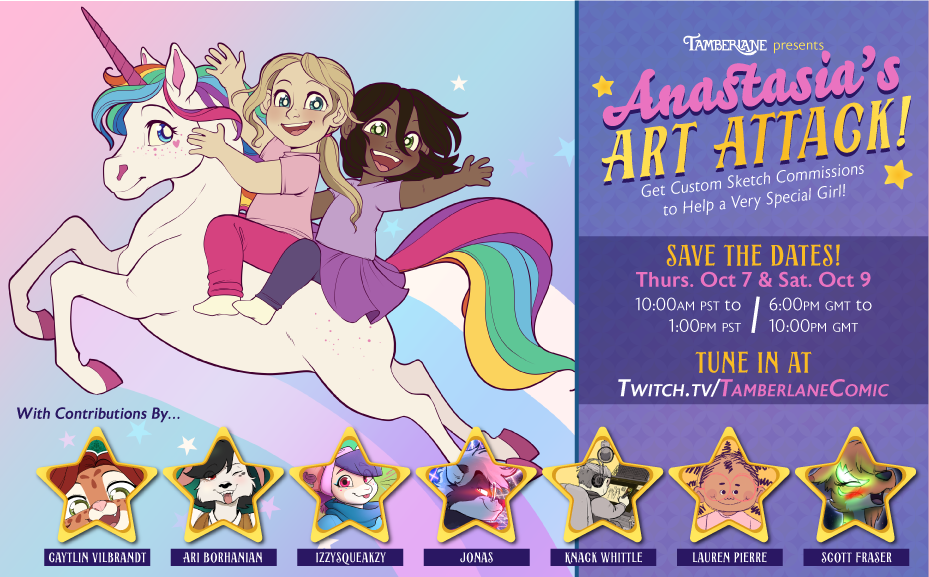 The Tamberlane Twitch channel is hosting a charity stream on Thursday, Oct. 7 and Saturday, Oct 9, 10AM-1PM PST to help a special little girl, Anastasia! Join a handful of your favorite artists to watch us draw and raise money in this special charity event!
For those who might remember, Anastasia is the real-life inspiration for Tamberlane. You can read about her story and why she needs our help over on Patreon, which you can read more about in this entry here or this page here (cw: child illness, death).
This stream will include commission opportunities, live streaming from multiple artists, and even a raffle which you can start entering right now! Everything you need to know about how to participate is listed below. So come join us on Oct. 7 and 9, get some art, and watch the stream so we can help an amazing little girl!