Author's Notes:
Wishing you all a very Merry Christmas and a comfy cozy holiday! Thank you for your support this year, and I look forward to sharing even more with you in 2021.
---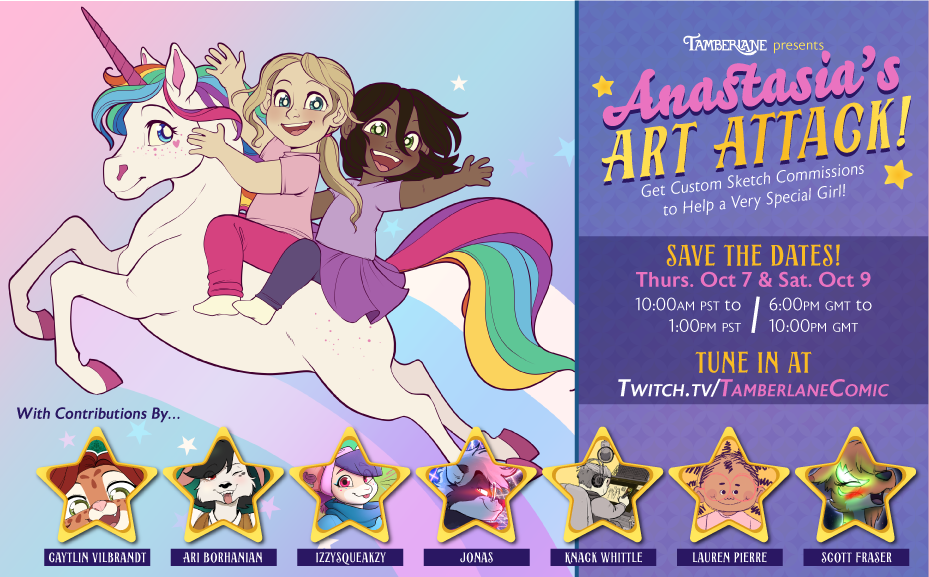 Join us for ANASTASIA'S ART ATTACK!
Save the Dates! On Thurs. Oct. 7 and Sat. Oct. 9, 10am-1PM PST, the Tamberlane Twitch channel will be holding a charity stream to help a special little girl, Anastasia! Join a handful of your favorite artists to get some art and raise money in this special charity event!
---
Submit a Transcript